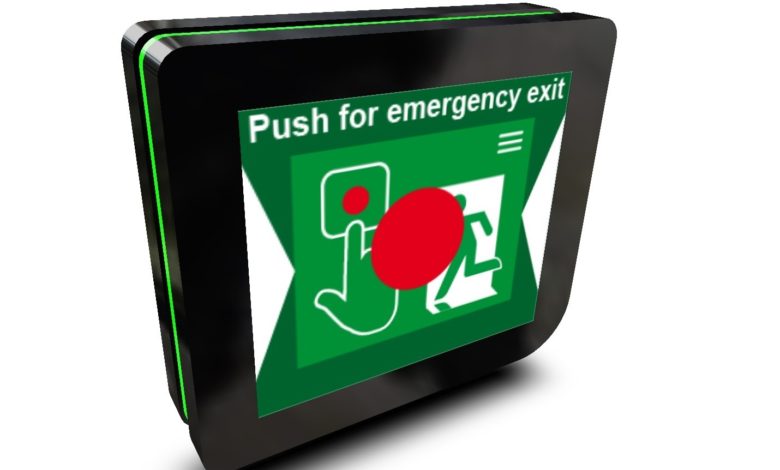 AUTOMATIC SYSTEMS ARE PLEASED TO ANNOUNCE THAT THEIR EMERGENCY EXIT BUTTON IS NOW CERTIFIED TO BS EN 13637:2015.
History of Certification
Following the 1883 events of the Victoria Hall disaster in Sunderland where more than 180 children died in a crush due to the final exit door being bolted at the bottom of the stairwell, and with it opening inward, the British Government began legal moves to enforce minimum building safety standards.
Parliament subsequently issued laws that required all places of public entertainment to have a sufficient number of exits, and that all exit doors to open outwards and be easy to open.
Following a number of specifications and standards BS EN 136367, a new standard for electrically controlled exit systems, which covers both panic and emergency escape, was published in June 2015.
Definition
The standard has been written to avoid unsafe ways of having doors being locked in an unsafe manner.
The certification is defined as "an exit device conforming to EN 1125 intended to give safe and effective escape through a doorway with minimal effort and without prior knowledge of the panic exit devise, allowing safe escape in the event of the door being under pressure, such as by people being pushed against the door in the direction of escape" (source: gai.org.uk)
BS EN 13637:2015 requires performance and testing of electrically controlled exit systems designed specifically for use in an emergency or panic situation on escape routes.
Automatic Systems' Product Compatibility
The emergency exit button is compatible with Automatic Systems pedestrian product range, including the newly launched FirstLane, the SlimLane series and the AccessLane swing door.
The button can be easily integrated to the gate or displayed on a separate independent pedestal or wall beside the lane.
Applications and User Benefits
The benefits of the emergency exit button are enhanced user safety without compromising on the security of the premises, seamlessly integrating either on the equipment itself or on an independent post, whilst having the added advantage of being an "all in one" devise: push button, sound alarm and user interface.
Sergio Zanghellini, Group Marketing and R&D Director quotes:
"This is the best solution for facility managers, security advisors and architects when specifying for a no-compromise solution embedding best-in-class security detection, escape and anti-panic certified exits needs and architectural trends.
A security pedestrian gate is no longer enough, it also needs to perform as an emergency exit and must be certified by a third-party accredited body. This is a unique solution where space is an issue but performance cannot be compromised.   At the same time this emergency exit button follows the most recent architectural trends in lobbies and entrances within office buildings". Sergio concludes "this is an exciting move forward for Automatic Systems"
For further information on this or any other products within our range please contact our sales office