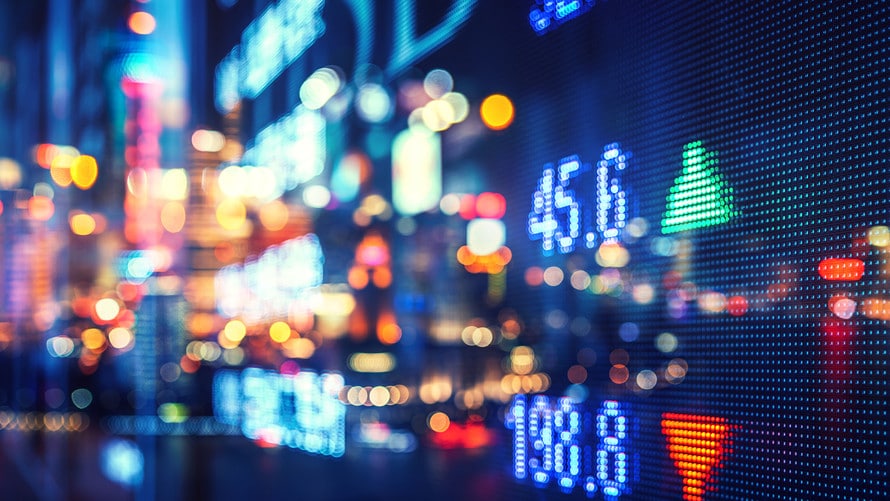 With markets in disarray and many business locked down, several publicly-traded biometrics companies have reported decidedly positive financial developments. BIO-key is raising funds, Zwipe is reporting major gains in expanding its ecosystem of smart card manufacturing partners, and Idex Biometrics is upping its production to meet orders that already surpass last year. In facial recognition, Aware is buying back stock and has appointed a new CFO, Remark's stock price has spiked on a rumored implementation, and SAFR is shifting strategic direction. In the identity management space, Ping is reporting major revenue gains in the recent quarter.
BIO-key Raises $2.1M
BIO-key has raised $2.1 million in funding through a private placement of a Senior Secured Convertible Note with Lind Global Macro Fund, LP, which could be worth over $2.4 million in total. The funding is expected to carry the company to cashflow from its biometrics technology sales in Africa, and through the crunch caused by the global pandemic.
The note is convertible into common stock shares at a fixed $1.16 each price, and is secured by a first-priority lien on substantially all of the company's assets. The principal amount is due in five equal monthly installments of $268,333 each, starting in seven months, with the balance due at the end of that 12-month term. BIO-key also retains the right to prepay the balance at any time, which would give the investor an option to convert 25 percent of the outstanding principal into BIO-key shares at the same price per share.
"BIO-key completed this funding to ensure that we have sufficient financial resources to fund our business and execute on our growth strategy," states BIO-key CEO Michael DePasquale. "We believe this financing structure, including its above-market conversion price and 12-month repayment schedule, provides an attractive source of capital for our company, particularly as we start the deployment of our recently announced contracts in Africa and deal with the current global coronavirus pandemic."
Lind has also been issued an immediately exercisable five-year warrant to purchase 1.9 million shares of common stock at $1.16 each.
BIO-key was recently granted an extension on the minimum bid price requirement for the Nasdaq as it waits to collect on signed deals.
Zwipe reports customer gains during Q1
Zwipe has provided an operational update for the first quarter of its fiscal 2020 year, noting progress in the biometric payment card space and minimal operational impact from the COVID-19 pandemic.
The company says it is currently involved in either projects or talks with 8 of the world's top 10 smart card manufacturers, and 40 of the top 50, up from 29 at the beginning of March.
"Looking ahead, we are committed to supporting our customers to elevate their product portfolios by making it easy to integrate biometric payment solutions," Zwipe CEO André Løvestam comments. "Key to this work is technical deliverables and sharing the expertise we have built from having the most widely piloted solution to position, educate and market biometric payment cards to banks and issuers. We are doing everything in our power to build and maintain strong relationships with our industry-leading partners that will create sustainable long-term commercial opportunities for themselves and Zwipe going forward."
Highlights during the quarter include a partnership with MDP, one of the Middle East and Africa's largest smart card makers, and listing on the Nasdaq First North Growth Market in Sweden. The progress, in smart cards in particular, has continued after the period's end with new partnerships and technical milestones.
Zwipe says its cost reduction program announced last November remains on track, and monthly operational cashflow during Q1 was NOK 5.9 million (roughly US$576,000) on average.
SAFR to pivot towards intersection of public health and safety
RealNetworks earned consolidated revenues of $43.1 million in Q1 2020, and is planning to pivot its SAFR facial recognition business to a strategic focus on public health and public safety, the company has announced.
The Q1 revenues for the company as a whole and from Napster were steady compared to the previous quarter, and both up slightly from Q1 2019. Net loss in the quarter was $4.6 million, or $0.12 per diluted share, an improvement from Q4 2019, but down from the first quarter of last year, when the company's acquisition of Napster took effect.
Chairman and CEO Rob Glaser says in the current context, the company's priorities are maintaining the safety of its employees and their communities, running Real in a fundamentally different way than it has been, "operating with mission, focus, and excellence," and finding ways to contribute to solving the world's new challenges.
With the market uncertainty caused by COVID-19, the company is not providing guidance for the second quarter.
RealNetworks recently set out the new course for SAFR and received government support under a pandemic response program.
Aware launches stock repurchase plan and appoints new CFO
Aware is planning to repurchase up to $10 million of its common stock, after the board of directors approved a program running through the end of 2021.
Purchases will be made from the company's $46 million in cash and equivalents as of April 30, 2020, in occasional purchases through the open market or privately negotiated transactions at management's discretion. The company had 21,521,886 shares of common stock outstanding just prior to the announcement.
The company also announced the appointment of David Barcelo as Chief Financial Officer, taking over finance, accounting, legal, and overall business operations as a senior member of the executive team.
Barcelo previously served as VP Of Strategic Marketing at Idemia, and before that as VP of Business Operations for MorphoTrust USA. David Traverse has also been hired as Aware's new controller.
"I'm excited to be taking on the role of Chief Financial Officer at Aware. I have had a lot of experience working in strategy, finance and operations in the identity solutions industry," says Barcelo. "I know that Aware has a great reputation for developing industry-leading biometric solutions with an impressive roster of customer accounts. I look forward to working together with the team to help Aware solidify its position in the industry as a leading provider of biometric software solutions."
Ping reports solid gains
Ping Identity has reported first quarter revenue of $61.4 million, up 22 percent from the first quarter a year ago, and strong interest from new and existing customers for its enterprise identity software.
The company says its annual run rate is up 21 percent to $230 million, and subscription revenue made up 93 percent of its quarterly total, with a dollar-based net retention rate of 114 percent. Net income from operating activities was $13.5 million in Q1 2020, up from $3.8 million in the same period a year earlier.
For Q2, Ping is forecasting revenue of between $49 million and $53 million, but the company has withdrawn its full-year guidance based on the uncertainty caused by the pandemic.
"Looking forward, our visibility into the remainder of 2020 is not as clear as it was prior to the onset of the pandemic, but Ping Identity has weathered difficult times in the past. Our track record lasts nearly two decades and has taught us the importance of investing prudently in innovation while tightly managing non-essential costs. Our investments in key technologies and go-to-market initiatives will position us well for strong growth when the economy recovers," says Ping Identity CEO and Founder Andre Durand.
Idex Biometrics ramps up commercial production
Authentication solutions from Idex Biometrics have drawn production orders worth more than $700,000 between the start of 2020 and the end of April, according to a company announcement.
Those orders include new and follow-on orders from European, Asian, and U.S. customers for both payments and access control. The solutions are expected to ship in the second and third quarters of the fiscal year, with monthly shipments resulting from a regular flow of orders.
"Throughout 2019 and into early 2020, IDEX worked with these customers to test and qualify the IDEX solution for their specific application," comments Idex Biometrics CEO Vince Graziani. "In parallel, two partners invested in certifying our fingerprint sensor and matcher software with two different global payment networks. We are pleased to now be moving into the commercialization phase and beginning to ship production units to our customers."
Idex Biometrics reported a mere $343,000 in revenue for full-year 2019.
Remark rumor causes stock price spike
A rumored deal that would see facial recognition and fever detection scanners from Remark Holdings installed at Wynn Resorts in Las Vegas caused the biometrics providers' stock price to spike is noted by Casino.org, but no party has confirmed the deal at this time.
A social media post appearing to show Wynn Las Vegas referring to a deal in an email from its guest relations, and a previous social media post by Remark features Wynn's CEO, and this scant evidence was apparently sufficient to drive Remark stock from a closing price of $0.3811 on April 24 to $0.6297 at the close on May 5, and $1.0400 at the end of trading on May 6. Casino.org notes trading volumes were many times higher than average on May 6.
When Remark announced just days ago that its technology was being shipped and deployed in the U.S., casinos and entertainment venues were identified as being among the types of facilities the company had signed up.
Casino.org also reports allegations of a "pump and dump" scheme in some investment forums, mixed in with bullish community sentiment.