Access Control
Biometrics in Africa: digital ID for humanitarian responses in Ethiopia and registration priorities in Nigeria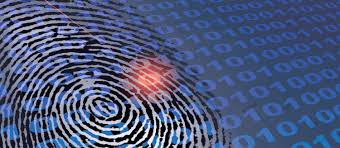 The use of biometrics by electoral commissions is once again at the fore in digital ID news in Africa. The dispute continues over establishing an entirely new – and costly – biometric electoral roll in Ghana, and the opposition in the Republic of Congo is calling for a delay to the 2021 presidential election in part to allow more time to bring in biometric voting systems. In Ethiopia a pilot to establish traceable, digital identities for development and humanitarian assistance could help the country's response to the estimated 6.5 million who will require food aid in 2020 and the UN will be reviewing Kenya's human rights situation.
Ethiopia: Humanitarian response goes digital and biometric with WFP help
The government of Ethiopia intends to overhaul its response mechanism for humanitarian incidents, moving away from paper to digital and biometric and merging its approach to humanitarian and development programs, according to a note by the World Food Program.
Currently in a pilot stage, the fifth iteration of the Productive Safety Net Programme (PSNP) will require participating households to register digitally creating a secure, live database of need and assistance. Photos and all 10 fingerprints are taken from each participant and families are registered as households. The aim is to register 32,000 people in the 45-day project in Ethiopia's Somali region which borders Somalia.
With predictions of up to 6.5 million Ethiopians needing emergency food assistance in 2020 because of issues such as drought and internal displacement, there is mounting pressure to improve responses despite recent progress made by the Ethiopian authorities.
The move aligns with a survey of aid organizations conducted by the Thompson Reuters Foundation which found that mobile biometric technologies are having some of the greatest impacts to their work in the field.
Nigeria: ID registration centers to prioritize exam candidates
Nigeria's National Identity Management Commission (NIMC) has stated that ID enrollment centers will be giving preference to applicants hoping to sit the standardized 2020 university entrance exams, reports This Day.
This follows a collaboration between the NIMC and the Joint Admission and Matriculation Board to make having a National Insurance Number compulsory for all applicants for the 2020 examinations, which have suffered from issues such as impersonation. The director general of the NIMC is urging schools and education authorities to provide guidance to students and their parents for the registration process.