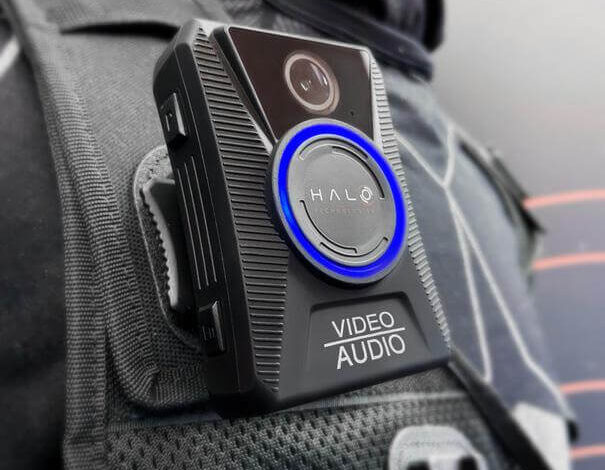 Elvey Group, the exclusive HALO distributor to Africa, offers a range of body-worn cameras and DAMS software that has been designed for the needs of tomorrow. Whether you need an IP68-certified body camera or a 4G connected device HALO has the body cam solution for you.
Horizon Series Body Camera
Designed for the future of public safety, the HALO fully customisable Horizon Body Camera allows you to tailor the solution to suit your requirements. With a three-year product warranty, the Body Camera has a full-shift battery life, enabling you to capture footage back-to-back.
Key Features include:
16-hour continuous recording
Super-fast charge
Fixed cost data usage and storage
Starlight lens technology
Free setup & support
HALO Vault: Digital Asset Management Software (DAMS)
HALO Vault is Halo's bespoke digital asset management software for storing, viewing, and streaming multi-media types all in one secure cloud-based environment.
Build One Case in One Place
Ingest all digital media types
Reduce paperwork
Fixed data usage and storage costs
Key Features:
Cloud or hybrid based
One case in one place
Redaction engine
Tiered access
Mark footage
GDPR complaint
Secure storage
Share evidence
No hidden charges
HALO Nanocam
The HALO NanoCam is revolutionising retail loss prevention and providing enhanced security measures for retail clients. Bodycams have become business critical for capturing first-hand evidence, recording in-store footage, and protecting customer facing staff.
Features include:
12 hours continuous recording.
AES256 encryption.
Compact and lightweight.
1080P full HD resolution.
Livestream capable via Wi-Fi.
Crystal clear evidence.
HALO Aware Geofence technology
Using a holster sensor, HALO Aware has been specifically designed to automatically switch-on any HALO Body Cameras into active recording mode within a 9.1 m radius, once a police officer draws their firearm, baton or taser. HALO's geo-fencing technology triggers supporting officers' Body Cameras as they arrive on the scene to capture a chained series of BodyCam footage, providing complete situational awareness.
The long-lasting battery and one-month standby time allow for back-to-back shifts as the HALO recharges in 1.5 hours via the USB Type-C fast-charge port, allowing officers to focus on what really matters, getting back to serving communities in less time.