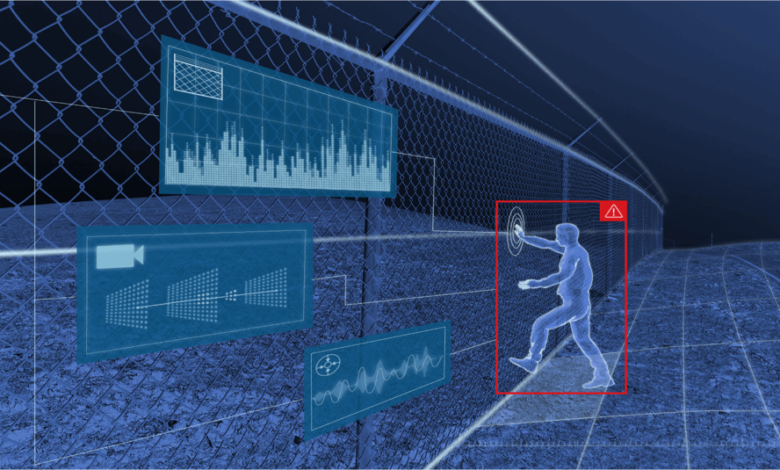 Industrial security can be improved with perimeter security measures such as security gates and barriers.
Security gates are designed to control access to an area while also providing additional security features, such as locks and alarms. Security barriers, such as fencing or bollards, form a physical barrier that helps deter intruders from entering the perimeter of your facility.
They work as both a deterrent and an excellent way to manage the flow of traffic in and out of a premises. Investing in perimeter security solutions is an excellent way to enhance the protection of a busy or large industrial building or warehouse. This is particularly useful for those companies that house expensive or dangerous equipment/machinery which must be kept protected. However, before investing, there are several factors that should be considered. Fen-Bay Services have created this guide to make it easier for those considering buying perimeter security solutions to make the right decision.
Space
One of the first factors to consider is the space you have available on your premises. Some facilities will have larger entrance and exit points and will therefore require larger and more durable perimeter security options.
When choosing a manufacturer to build your perimeter gate or barrier, those particularly with specific size measurements should consider a bespoke manufacturer. One who is able to design, build and install a security barrier or gate unique to the space you have available.
Budget
Secondly, but not less important, is your budget. As with all investments, you want to be sure that you are paying for something that will provide you benefits and long-term durability. Although it may be tempting to save money and choose the cheapest option, security barriers and gates must be made to a high quality in order to stand the test of time and continued usage. Plus, there are several regulations and standards that must be adhered to.
Footfall
The amount of footfall and vehicular traffic you expect to have on your premises must be taken into consideration. If you are expecting a large volume of people then it is important that security gates or barriers can open and close quickly with minimal disruption. This is particularly true if queuing begins to form outside as this will become an obstacle  to those entering and exiting. This is why there are typically various options for operation, from manual operation to automatic operation with the use of a remote control or intercom. Choosing the right operating feature for your footfall will make all the difference.
Maintenance
On top of the initial choice between the various security options and operational features, you should also consider the maintenance your perimeter security system will require. In order to prolong the lifespan of your perimeter security, regular maintenance and servicing is incredibly important. Working with a manufacturer who can provide you with service level agreements and the necessary preventative maintenance to ensure the security your solution provides will remain strong for years to come. While any errors or damage can be quickly resolved.