Integrated Security
Fotech releases data-driven white paper on smart city monitoring technology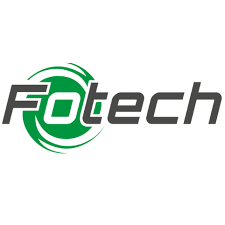 Hampshire, England – Fotech, a bp launchpad company and global leader in Digital Acoustic Sensing (DAS) technology, has published a white paper on smart city monitoring with a strong focus on the importance of data.
The white paper comes at a time when established cities worldwide are incorporating smart technology in their pandemic recovery strategies and new smart cities are being built across multiple countries. The white paper addresses the importance of best practice data management for urban planners, smart city designers and developers, and those responsible for the day-to-day running of vital infrastructure.
Stuart Large, Product Line Director at Fotech Solutions, said that data presents many challenges for the smart city transition, particularly as it is forecast that 68% of the world's population will live in cities by 2050[1].
"The importance of data cannot be overlooked – everyone involved in smart city development should understand what needs to be monitored, what data is required, how best to measure it and, crucially, how to use it effectively and responsibly," Large says.
"It is a wide-ranging report," Large adds. "We have covered the elements of smart cities that need sensing above and below ground, the important considerations that must be made when introducing sensing technology, and the role that fibre optic solutions can play, especially in regard to data-gathering and analysis for fast, competent decision-making."
The paper outlines how innovative DAS technology provides an all-encompassing solution to provide excellent connectivity, reliability, safety and mobility for new smart cities as well as legacy cities undergoing smart upgrades. The solutions can be easily incorporated into existing networks or included when a smart city project is in its early stages.
"The ability of DAS technology to provide cost-effective monitoring with real-time data availability, ease of analysis and excellent data protection compliance means it will have an ever-increasing role to play in smart city development," Large explains.
To read more about the white paper, please visit www.fotech.com/smartcitywhitepaper.
###
About Fotech
Fotech, a bp Launchpad company, is a trusted partner to its customers in over 25 countries in the smart cities, infrastructure, security and pipeline sectors. Fotech combines photonics and technical expertise to deliver pioneering, fibre-enabled solutions and deep insights that empower customers to make data-driven decisions. Founded in 2008, Fotech is focused on innovation and excellence as it seeks every day to push boundaries. For more information visit www.fotech.com
For more information please contact:
Bella Tassone                                                                                          Kerry Henning
Indaba Communications                                                                  Fotech Group Limited
78 York Street                                                                                             Titan House
London W1H 1DP                                                                                   Redfields Industrial Park
bella@weareindaba.com                                             Redfields Lane
+44 207 692 4964                                                                                     Church Crookham
Hants GU52 0RD
+44 1252 560 570