Video Surveillance
HID Mobile Access and mobile-enabled readers deployed by Varso Place in Warsaw, Poland
Mobile access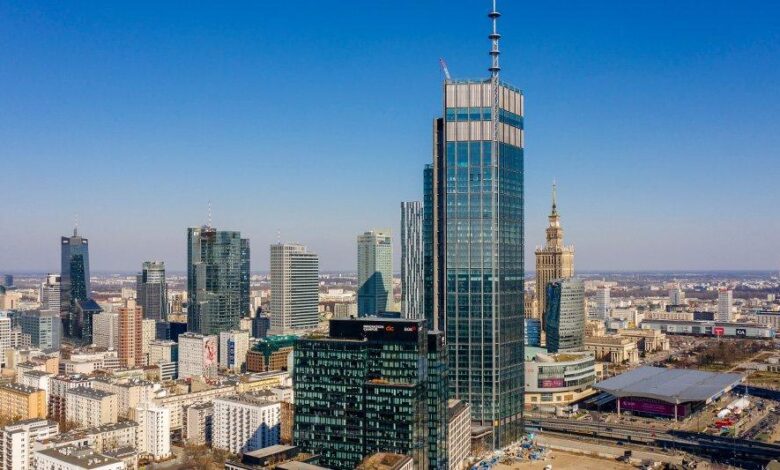 HID Global, a worldwide renowned company in trusted identity solutions, announces the successful implementation of its HID Mobile Access solution and mobile-enabled readers in Varso Place, the site of the tallest skyscraper in the European Union (EU), which allows more than 7,000 people to move more freely and securely throughout the building.
Varso Place
Located in Warsaw, Poland, Varso Place is HB Reavis' latest development and most ambitious project to date. Designed by world-famous British architects, Foster + Partners, it comprises three buildings in a 144,000 square metres area.
The project's showstopper is the fully glazed 53-storey Varso Tower standing over 310 metres tall. The mixed-use site features prestigious office and public spaces on ground levels, including shops, restaurants and an observation deck at the top of Varso Tower.
Due to the size and scope of the project, HB Reavis – a renowned international workspace developer – sought a single access system for the entire building, so that every tenant would have a simple, easy-to-use, one-stop solution for security management.
HID Mobile Access and mobile-enabled readers
The solution of choice included HID Mobile Access and mobile-enabled readers from HID Global
It wanted to move away from tenants having to use a traditional keyfob or card-based solution and rather implement a high-tech system that also allows for the management of digital credentials, using smartphones as a primary form factor.
The solution of choice included HID Mobile Access and mobile-enabled readers from HID Global, which is equipped with Bluetooth Low Energy (BLE) and Near Field Communication (NFC) technologies, as well as a Software Development Kit (SDK) that integrates with HB Reavis' More App.
All building services covered
The app covers all building services from concierge services, events, room booking systems, car or bike-sharing, and, of course, easy access, when people enter and exit, and move around.
As the SDK can be developed and upgraded over time, as requirements change, HB Reavis is able to maximise the long-term benefit of mobile security.