Video Surveillance
How Integrated Video Security and Access Control Are the New Foundation of Security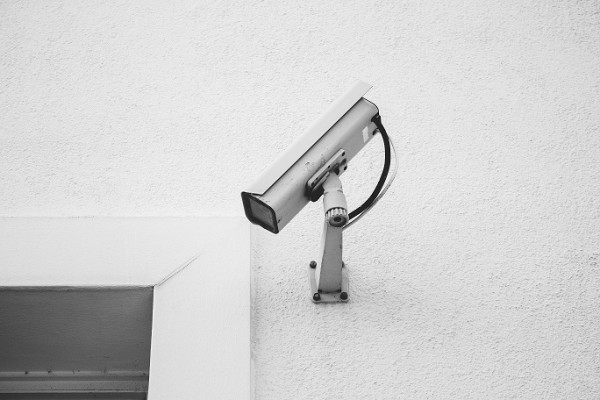 Did you know that across the U.S., 2.5 million properties are broken into each year? With such a shocking statistic, it's wise to take all relevant precautions to secure your assets. Technology is allowing the security of your property to become a simple and efficient task. Tools such as access control and video intercoms can improve security instantly.
Integrating video security into access control ensures that you are providing the highest level of safeguarding for your building. But, how does such integration provide practical security benefits to you?
What Is Access Control?
A cloud-based access control system is a security tool to ensure that only authorized personnel gain entry to your building.
Firstly, a smart lock, touchless pad, or reader is installed on the door of your building. Employees are granted certain credentials to enable them to gain access to the building. Their credentials may be pre-loaded to their mobile phone or tailored to their biometrics.
The employee will then hold their phone or device to the smart door lock reader or touchless pad. The credentials stored in the device will then either grant permission to enter the building or will refuse access.
This is similar to the way that you use contactless capabilities to scan your phone when paying for an item. You will store your credit card details in your Apple Wallet. Your mobile phone can then use the contactless payment method to send your payment details to the scanner.
Increasing Building Security
Access control systems provide a level of security previously unseen. The technology to upload credentials to a key card or a key fob has been in use for many years. But, what would happen if the key card or key fob was lost or stolen?
Anyone could then gain access to the building, and security could be compromised. This is particularly the case for companies who printed their company logo on the key card or key fob. The company could remove the credentials from the key card or key fob, but it would not be immediate.
Current access control systems utilize the security of a mobile phone to grant access to a door through MFA or biometrics. Usually, the owner of a mobile phone will have to input a password, scan their thumbprint, or access their face ID. This additional level of security ensures that even if the mobile phone is lost or stolen, gaining access is difficult.
Credentials can also be granted or removed in real-time, allowing the system manager to have full control of the system. Decisions can be implemented instantly from any location using cloud-based access control systems.
Can integrating other tools improve security even further?
Video Security
Utilizing a video door intercom system with your access control system will greatly increase your building's security. Integrating a video intercom with your access control software allows the guest's identity to be visually verified before access is granted to them.
Video intercoms will also record who is entering the building so that recordings can be revisited if a problem arises.
What if a manager suspects that an employee has been giving their mobile device to someone else to gain access? If the employee is complicit, then the access control system itself could not prove who was actually entering the building. Only a video intercom could address the problem, recording who was using the mobile device and credentials.
In this case, management can determine the facts immediately by revisiting recorded video footage. They can then take appropriate action, complete with proof of evidence. In this way, the access control system is strengthened by the video intercom, improving security further.
The Foundations of Security
An access control system can ensure that only individuals with the correct credentials can gain access to a building. Video intercom systems enhance this process, recording the identity of the individual using the credentials.
In what other ways can this integration help to improve security?
Guest Control
Video intercom and access control integration allow the identity of guests to be evidenced on screen. The identity of the guest can be assessed and validated. A decision can then be made regarding whether access to the building will be granted.
These situations can be securely managed offsite through this technology. Decisions can be made instantly through alerts and notifications from any location. This is particularly useful if the owner or property manager is responsible for several buildings. Permission to access any of the buildings can be granted regardless of their own location.
Further security processes can be added in relation to guests to your building. An automated self-check-in reduces the workload for the staff at the building entrance. Guests can input their own check-in details, and AI can help the guest follow the check-in steps.