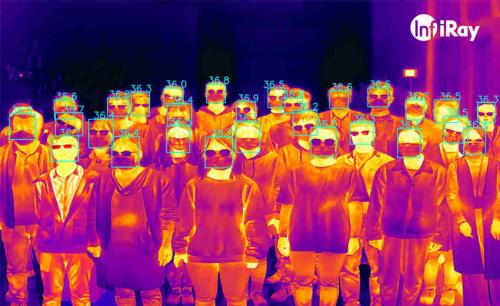 While COVID-19 is raging around the world, temperature measurement thermal cameras have become one of the critical devices for epidemic prevention and control, because of the efficiency and speed it provides and its ability to cover large areas and long distances.
As a leading manufacturer of infrared focal plane array (IRFPA), InfiRay focuses on developing and manufacturing thermal imaging products and technology. InfiRay holds independent intellectual property rights and is committed to providing global customers with professional and competitive thermal imaging products and industry solutions that aid in the fight against COVID-19.
Complete temperature management solution
In the field of human body temperature measurement, InfiRay has formulated a relatively complete infrared temperature measurement product system. In addition to the 1.3-megapixel temperature measurement thermal camera –AT1280, there is also a whole series of high-performance temperature measurement products, such as ATS, ITS, HTS, and FS256. From 1280×1024, 640×512, 384×288 to 256×192 pixels, their array sizes can fully cover small-to-large scenarios of airports, stations, customs, docks, schools, supermarkets, communities, and enterprises, etc. InfiRay masters the core technology of infrared detectors and has the mass production capacity of 12μm infrared detectors. The products are widely used in industries and fields such as infrared temperature measurement, safety monitoring, outdoor sports, smart life, and car night vision.

About InfiRay AT1280 1.3-megapixel temperature measurement thermal camera
InfiRay released the 1.3-megapixel temperature measurement thermal camera — AT1280, with built-in InfiRay 12μm 1280×1024 detector, NETD≤50mK, temperature measurement accuracy≤±0.3℃, frame frequency of 30Hz, and AI intelligent automatic analysis software, fully demonstrates the height of its technical ability in the field of infrared temperature measurement.
InfiRay AT1280 presents delicate thermal details. The Infrared temperature measurement is more accurate and reliable.
InfiRay AT1280 keeps farther detection distance and improves passing efficiency.
InfiRay AT1280 improves the passing speed and effectively reduces the risk of cross-infection.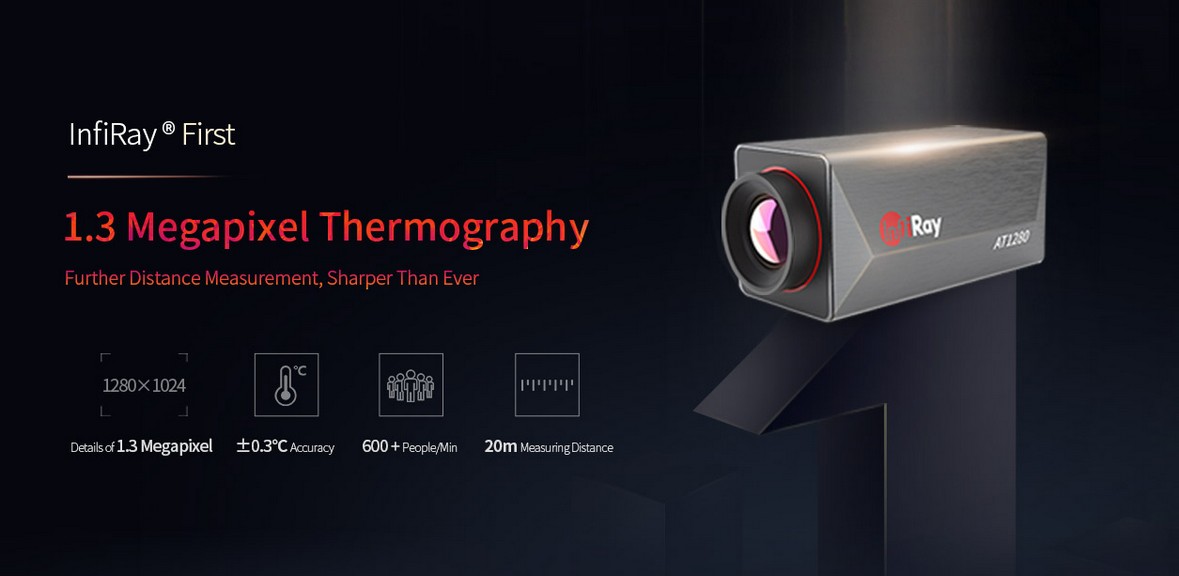 The global epidemic situation is still severe at present. With its technology and product advantages, InfiRay provides a strong guarantee for epidemic prevention and control. In addition to security applications, InfiRay has also been actively promoting thermal imaging technology in various vertical industries such as ADAS, UAV load, and outdoor sports. For more information and business cooperation, please email us or visit us on