Access Control
Maxxess adds facial recognition authentication to eVisitor with SAFR integration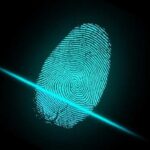 Security management solutions organisation Maxxess has added advanced facial recognition authentication to its eVisitor visitor management solution for access control. The new measure comes with off-the-shelf integration to RealNetworks' industry-leading SAFR® technology.
Maxxess eVisitor has established itself as one of the most flexible, secure visitor management solutions available, with frictionless and touchless access, removing many of the old inconveniences visitors, staff and contractors encountered to access premises, workspaces, guest Wi-Fi and corporate networks.
Now, with the utilisation of SAFR's powerful facial recognition technology, organisations can ensure smoother and frictionless access with the assurance of increased security across their premises. Using the same biometric authentication is also strengthening network security for home and hybrid workers – as many organisations see employees choose to continue working from home or opt for a flexible hybrid arrangement.
Maxxess eVisitor is used widely in commercial, hospitality, healthcare, universities, and mixed-use developments, with a range of edge devices such as facial readers, video intercoms and kiosks. Their access solutions allow visitors to enter secure areas more easily without the need for old-style access cards or fobs.
SAFR facial recognition takes this convenience to a new level, by providing powerful, biometric verification. Built for privacy with AES-256 encryption and offline deployment options, organisations can choose for biometric data to be completely anonymised or allows visitors, staff, and contractors to set specific limits on how long data is stored when they opt-in. This gives users privacy assurance and the flexibility to enrol as and when they need to access company workspace.
SAFR can also be used to ensure that only authorised employees can access specific IT applications or view and work with sensitive data, including those working remotely or at home. If the authorised user moves away from their screen – or if another trigger event occurs, such as somebody shoulder surfing, or if a door to a corporate or home office is left open in the background – access can be set to immediately time out.
SAFR integrated with eVisitor also detects any attempt to deceive the system using a photograph or digital image and ensures an industry-leading, high degree of authentication accuracy. These tools can be tailored to the security level per user. In the case of a bank or government department, for example, the access restrictions can be more rigorous, while smaller businesses where teams need to be agile, can opt for greater operational flexibility.
Maxxess eVisitor also lets system managers specify which verification options are offered at each access point, depending on the risk-level and operational requirements of each location or area.
When SAFR is integrated into the broader Maxxess eFusion security management platform, it also enables security operators to benefit from automated watch lists by leveraging existing video surveillance solutions. By opting in staff and visitors, managers can customise real-time alerts and notifications for VIP guests to improve customer experiences. It also allows security control room staff or security officers on patrol using smartphones or bodycams to identify and respond to unauthorised people on-site or present in restricted areas, preventing security incidents and losses. SAFR supports organisations to better provide duty of care through safer and more secure workspaces that ensure the safety and wellbeing of staff.
Lee Copland, Managing Director, Maxxess EMEA, said: "With the addition of SAFR facial recognition, eVisitor makes it even faster and easier for visitors, staff, contractors, and temporary workers to get into the areas where they are authorised to be.
"It also gives them secure access to the facilities and workspaces they need, from secure areas, storage, and meeting rooms through to visitors accessing Wi-Fi, and staff and contractors being able to connect to corporate networks as needed. It also allows IT managers to enable bring your own device (BYOD) policies, while simultaneously supporting staff to benefit from flexible, hybrid working more securely."