Access Control
Morse Watchmans to Highlight Its Advanced Key Control Systems at ISC West 2022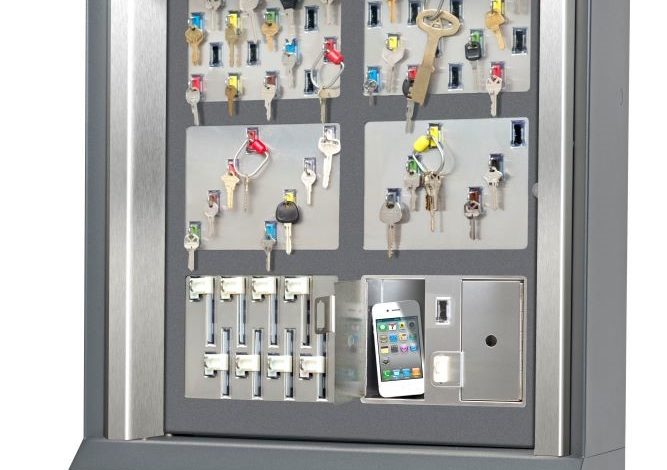 With the world finally back in business post-pandemic, ISC West will be holding its annual convention in Las Vegas, March 23-25, and Morse Watchmans will be exhibiting its products and services.
Campus Safety spoke with Morse Watchmans Vice President of Global Sales and Marketing Tim Purpura to find out more about what the company is spotlighting this year and how its products and services address the needs of schools, universities, and healthcare facilities.
Campus Safety: What is the top product or offering your company is showing off at ISC West this year, and what makes it special? How does it apply to healthcare facilities, schools and/or higher education security, public safety and/or emergency management?
Tim Purpura: The top product we are offering at the ISC West is our KeyWatcher Touch with a powerful new generation 3 CPU. The KeyWatcher Touch has become the industry standard for campus environments such as hospitals and universities because of the ability to network and sync these systems in multiple locations throughout buildings and across campus. Notifications and events can be sent automatically to authorized personnel and keys can be instantly tracked and audited. These notifications are imperative in a campus setting during emergencies as the system provides the ability to control access where safety is a concern.
In addition, our open architecture makes integration solutions possible with other campus security access control systems. The generation 3 CPU upgrade improves performance with faster user interface and improved synchronization times.
CS: What other products or offerings would you like to highlight, and what are some of their qualities and benefits?
Purpura: Our SmartKey Locker Touch has locker modules to manage assets such as cell phones, wallets, small laptops, weapons and other important items that need to be secured. The SmartKey Locker Touch is scalable with the KeyWatcher Touch and provides expansion capabilities, which are always reconfigurable when needs change.
Our KeyWatcher Fleet is key control plus fleet management in one system. The software allows users to manage campus transportation scheduling and bookings, while optimizing and right-sizing fleets through improved utilization. All vehicle keys are secured within the key control cabinet and are released to only authorized users, which can be tracked at all times.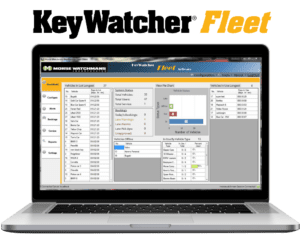 CS: How do your company and its offerings address the needs of hospitals, schools and/or universities?
Purpura: Our motto is "We invented key management and we just keep making it better for you." We keep making key control better for campuses by listening to our customers and learning about and addressing specific needs that they may have. Our electronic key control products have been around for over 30 years and are trusted and used on university campuses and in hospitals around the world.
CS: What else is new or noteworthy about your company for 2022?
Purpura: Morse Watchmans has even more potential for growth in 2022 and beyond as we were acquired in December 2021 by TouchPoint, Inc., a privately held diversified global growth company. In its portfolio, TouchPoint provides access hardware, medical technology, and intelligent inventory management solutions. Morse Watchmans joins TouchPoint's intelligent inventory management platform. We are now in a position for exponential market growth in key control and asset management solutions for a larger client base.
CS: What is your company's overall value proposition to schools, universities and/or hospitals? Why should they do business with you?
Purpura: As providers of key and asset management solutions, our customer-centric core values are to keep campuses and their populations safer and more secure. We are committed to providing our customers with high-quality key control and asset management products that have a history and legacy of success. We have a strong base of loyal university and hospital customers around the world because we have earned their trust for not only great products, but also through quality customer service and technical support as well.
While our core products are key control and asset management solutions, we also offer guard tour products. Morse Watchmans has been in business providing security solutions since 1882.
To learn more about Morse Watchmans, visit their booth No. 15109 at ISC West, March 23-25 or visit them online at MorseWatchmans.com.