Technology
Nigeria, Uganda to receive Aerosonde UAVs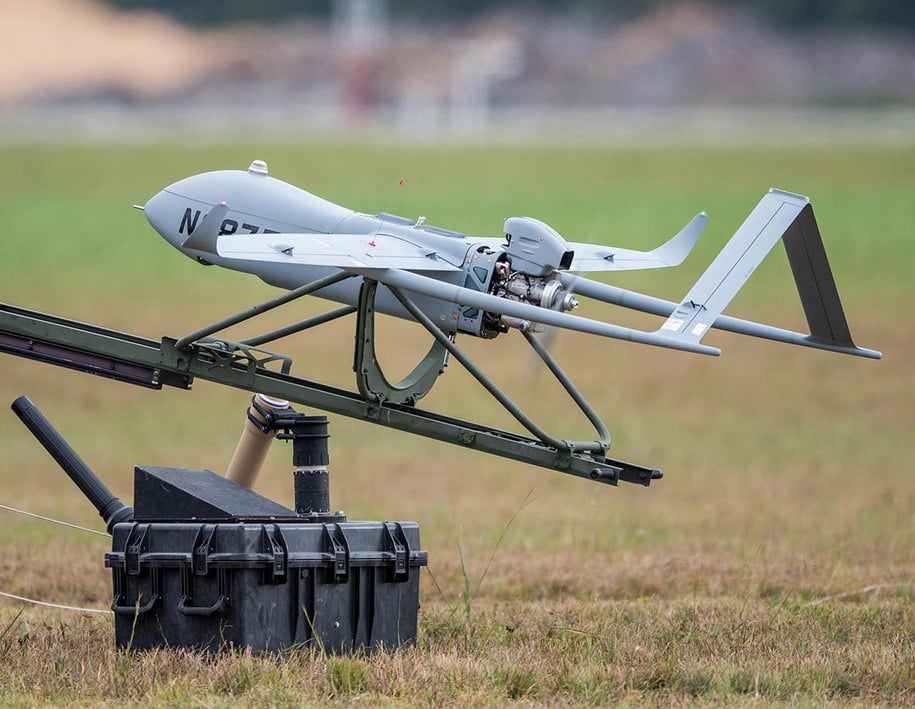 Nigeria and Uganda will be receiving Aerosonde Mk 4.7 unmanned aerial vehicles (UAVs) from the United States after contracts were placed with Textron Systems.
The US Department of Defence (DoD) on 8 May announced that AAI Corporation (Textron Systems) had been awarded a $25 610 000 firm-fixed-price contract for three Aerosonde Mk 4.7 systems, spares, logistics and training for Nigeria. "Work will be performed in Nigeria, with an estimated completion date of September 30, 2021," the DoD said.
The Nigerian Air Force is investing heavily in UAVs and is developing its own intelligence, surveillance and reconnaissance UAV, the Tsaigumi, which was unveiled in February 2018. In February this year the Nigerian Air Force said it had trained 20 personnel in India and the United States on how to handle UAVs. This included 12 personnel trained as software developers in the US and eight in India on cyber security.
Also on 8 May, Textron was awarded a $20 780 000 firm-fixed-price contract for two Aerosonde Mk 4.7 systems, spares and training for Uganda. The estimated completion date of the project is 30 September 2022.
"Fiscal 2020 peacekeeping operations and overseas contingency operation funds in the amount of $20 780 000 were obligated at the time of the award," the Department of Defence said.
According to Textron, the Aerosonde has been designed for expeditionary land- and sea-based operations and equipped for simultaneous day/night full-motion video, communications relay and signals intelligence payloads in a single flight. Payload options include video, communications relay, synthetic aperture radar, electronic warfare, signals intelligence, communications intelligence, 3D mapping and Automatic Identification System (AIS).
The aircraft has a wingspan of 3.7 metres, a range of 140 km, endurance of 14 hours, service ceiling of 4 600 metres and payload of 9.1 kg. It can be launched and recovered from small spaces, including vessels.
The Aerosonde Mk 4.7 was unveiled in March 2009 and has been deployed by the US military. It has been developed into the Aerosonde HQ, which has rotor blades for vertical takeoff and landing. Textron said the Aerosonde has to date completed more than 300 000 flight hours in the field.