Technology
ParaZero Drone Safety Systems to acquire Delta Drone South Africa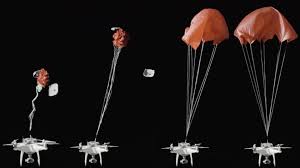 Drone Safety Systems company, ParaZero Limited (ASX: PRZ) (ParaZero or the Company) advises that following completion of the Company's strategic review it is pleased to announce that it has executed a Letter of Intent (LOI) with Delta Drone South Africa (Delta) to acquire the business of Delta, a company incorporated in South Africa (Proposed Transaction).
Delta is a wholly owned subsidiary of Delta Drone SA (Delta Group) (EPA: ALDR), a French incorporated limited liability company that is engaged as a leading international player in the field of civilian drones for professional use.
Both Delta and ParaZero embarked on the Proposed Transaction because of:
● the synergies that exist between each of the existing operated businesses;
● the identified opportunity to combine those businesses and expand the combined business
into new markets;
● the opportunity to expand ParaZero's activities into South Africa and gain new strategic
customers everywhere in the world where Delta Group exists; and
● the opportunity to expand Delta's mine surveys activities into Australia and gain new strategic customers within the mining business.
This LOI will be the baseline for all future common discussions until the two parties decide to enter into a binding term-sheet that will set the final and detailed terms and conditions for this transaction. Any transaction between ParaZero and Delta will require the Company to re-comply with Chapters 1 and 2 of the ASX Listing Rules.