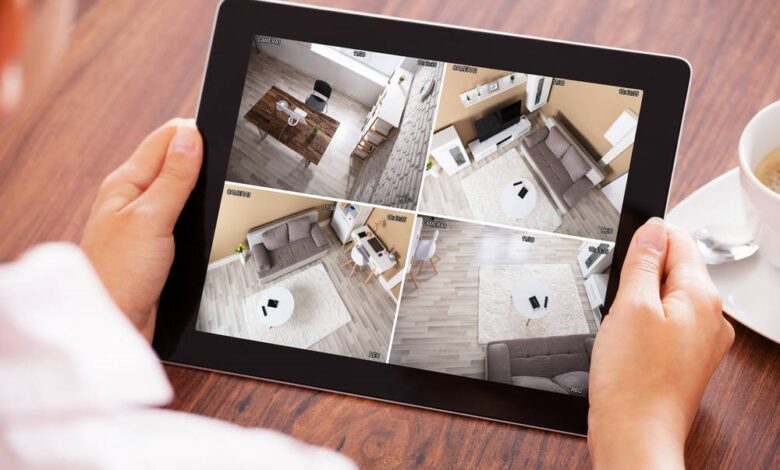 Quantum's latest USP v5 video surveillance software adds stronger data reduction and can support more than 10,000 cameras on a single system, the company tells us.
The Unified Surveillance Platform (USP) is based on hyperconverged software from acquired EnCloudEn, which enabled it to converge the purpose-built NVR server with its USP software running on a standard x86 server that hosts video management system (VMS) software. This so-called Smart NVR could run multiple physical security applications and used Quantum's StorNext file system. Pivot3 tech was integrated with this stack when that failed company's assets were bought in 2021.
Choon-Seng Tan, Quantum's GM for Video Surveillance Solutions, said: "We have had dozens of clients replace racks of NVR (Network Video Recorder) servers with this platform and achieve massive savings in costs and data centre footprint since they need less hardware to support thousands of cameras and fewer staff to manage."
It is a truism that video surveillance camera count, data resolution, and retention requirements are all increasing. That means scaling up the IT supporting system for the cameras and their data gets to be a bigger job.
In early 2022, Quantum's video surveillance system could support up 1,075 cameras with its VS4260-NVR product. A reference architecture doc mentioned support for 2,000 cameras. That has been left far behind with v5's support for 10,000+ cameras. Quantum says the v5.0 USP can replace racks of NVR servers with its single unified compute and storage software platform for video recording and analytics. There can be an up to 80 percent reduction in datacenter video surveillance system space, it says.
This platform can actually be a server cluster with a unified infrastructure and run multiple applications. A USP cluster can include compute and GPUs for running analytics and AI workloads, and flash or disk storage to meet needs for fast storage or slower but more capacious and less expensive storage.
We asked Quantum about the new data reduction technology and a spokeserson said: "It's using technology from Pivot3 and EnCloudEn (patented erasure coding, for example, from Pivot3.) Pivot3's patented erasure coding, which is in the heart of the USP 5.0, is very different from the data deduplication technology we have in the StorNext and DXi products."
"This Erasure coding is purpose-built for video surveillance data ingest, where the data reduction part is mostly focused on meta data and provides the maximum usable capacity for video retention. For example, we are able to provide from 86 percent to 92 percent of usable capacity back to users on video recording and retention while still protecting data and maintaining 99.9999 percent uptime."
USP v5.0 also features a simplified single console user experience, automated deployment model across a variety of hardware platforms, and enhanced system monitoring from a single, secure online portal.