There's a good chance that at some point you've been watched, scanned, or analyzed by facial recognition technology — potentially without even realizing it, says a new study by Surfshark. In fact, governments' use of the technology is on the rise globally: there are now 109 countries today that are either using or have approved the use of facial recognition technology for surveillance purposes, says the study. However, the spread of this technology has raised important questions about the impacts on privacy of such invasive surveillance. To find out just how widespread the use of facial recognition technology is, Surfshark collated the latest data on face surveillance around the world and distilled that into a series of maps that show:
The countries where facial recognition technology is already in use
The countries that have approved its use (but not implemented yet)
The countries considering the technology
The countries that have banned it
Africa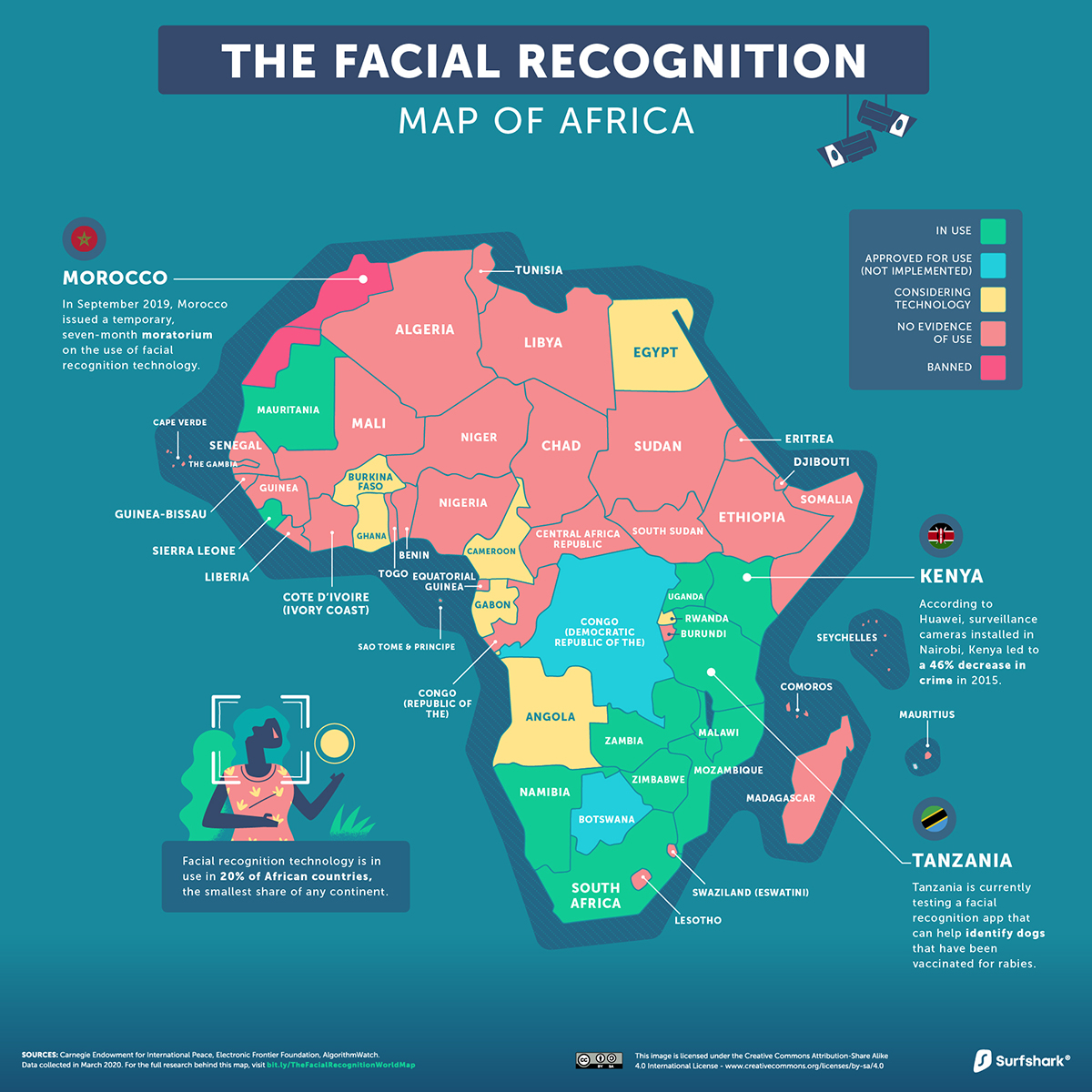 Huawei is responsible for an estimated 70 percent of Africa's telecommunications network.
According to Huawei, surveillance cameras installed in Nairobi, Kenya led to a 46 percent decrease in crime in 2015.
In September 2019, Morocco issued a temporary, seven-month moratorium on the use of facial recognition technology.
Tanzania is currently testing a facial recognition app that can help identify dogs that have been vaccinated for rabies.
The Ugandan government recently spent $126 million on facial recognition CCTV technology from Huawei.
Facial recognition technology is in use in 20 percent of African countries, the smallest share of any continent.