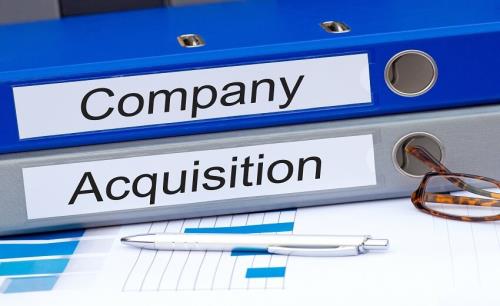 On June 17, Motorola announced the completion of its acquisition of Indigovision, about two years after it bought another end-to-end solution provider, Avigilon. The question that is still on everyone's mind is why Motorola would purchase Indigovision, which is also a complete solution provider when they already have Avigilon and its strong product line up.
Speaking to asmag.com, John Kedzierski, Senior VP of Video Security & Analytics at Motorola Solutions, explained that while there are several reasons for Motorola acquiring Indigovision, three among them are the most important.
"One is that Indigovision helps us extend our reach globally," Kedzierski said. "Two-thirds of their revenue is from outside the U.S. For Motorola Solutions, the U.S. is the strongest region, and we are always interested in extending our geographical reach. This acquisition brings the channel, the sales organization, and a brand that would help us expand internationally."
The second reason is that Indigovision has over 15,000 global customers, and this brings a strong customer base that Motorola can ultimately expand to with its broader portfolio of solutions. The third and perhaps one of the most interesting reason is that Motorola sees Indigovision as an opportunity to provide Made in U.S. products.
"You are probably aware that Indigovision OEMs their product, and we are very proud of our North America-based manufacturing capability," Kedzierski explained. Over time, the company plans to make Indigovision products with internally-built parts.
Dealing with competition between own brands
As of now, Motorola plans to continue both Avigilon and Indigovision as the separate brands that they are, each with its own strategies and targets. But things would inevitably bring in overlap at some point because although both brands are primarily strong in different markets, they have a global presence.
Ensuring that the competition within Motorola doesn't hurt the brand itself would be a priority. Still, Kedzierski feels that the overlap is on the limited side and hence shouldn't cause much trouble.
Dealing with the market challenge
The security industry, even before the COVID-19 pandemic broke out, was facing some challenges. These ranged from the cost factor to trade wars and cybersecurity concerns. But Kedzierski explains that the security industry's primary focus should be to solve customers' problems.
"Our vision is very clear," Kedzierski said. "We want to make watching live video obsolete, and we think using artificial intelligence (AI)-powered computer is the way to do that. We launched the ACC 7 (Active Control Center Software), which we believe was the industry's first pivot to providing an interface that doesn't focus on live video but focuses on a display that shows where incidents are happening based on what the AI picks up."
The software was also integrated with access control, and all of these, according to Kedzierski, is the direction in which the industry needs to go – solving customer problems and not just providing security equipment.
The COVID challenge
At the moment, the major problem that the industry, as well as the whole world, faces is COVID-19. Kedzierski cited this as an example of Motorola's approach.
"Right now, the biggest security concern is COVID-19," Kedzierski said. "Customers are going to make investment decisions based on what's going to enable them to reopen their enterprises, to get employees to safely back in, customers back in, and ultimately [start making money again]."
So maintaining this need of the customer as a priority, Motorola evaluated the solutions it can offer. Kedzierski added that this resulted in several solutions like analytic systems that can detect when a person is not wearing a mask, ensure social distancing, contact tracing, etc.