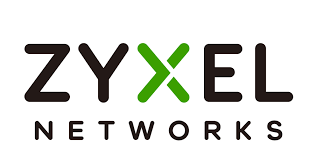 Zyxel Networks partnered with McAfee to offer customers an integrated security platform designed specifically for small- to medium-sized businesses. The integration of McAfee's anti-malware platform into Zyxel's high-end ATP firewall family is meant to provide SMBs with best-of-breed malware detection, security performance, and advanced web filtering within a single firewall device, Zyxel said.
Zyxel also announced the addition of the ZyWALL ATP100W and ATP700 to the SMB-focused Advanced Threat Protection Firewall Series. These all-in-one products integrate scalable, cloud-based sandboxing with multiple additional layers of security to detect and block known and unknown threats.
ZyWALL ATP firewalls using the ZLD 4.5 firmware release or later can run anti-malware scans in both Express and Stream modes concurrently. The Express mode leverages an ever-expanding AI-driven cloud database to provide an unprecedented level of threat intelligence, while the Stream mode uses a signature-based database to provide a granular and thorough deep local scan. The new hybrid mode combines the two functions to maximise security coverage with wide and deep security scans to protect the network from the inside-out and defend the business from rapidly evolving cyber attacks.