Access Control
CLIQ access control & Traka key management system improves security at Boulders Mal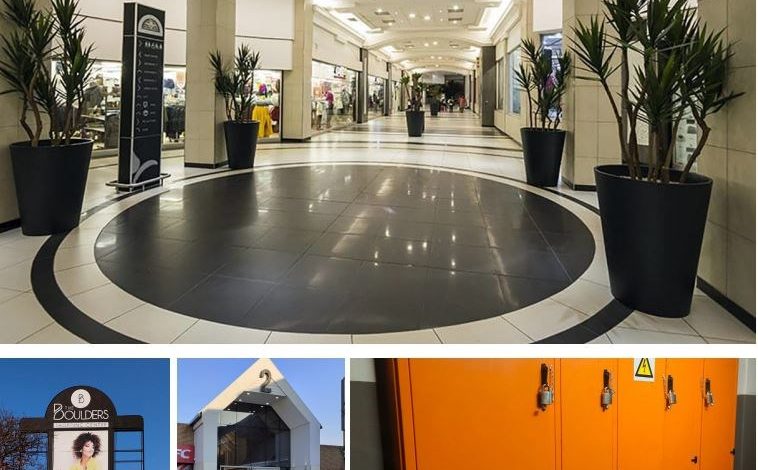 Reducing the amount of time security guards spent finding keys, and managing the mall security was a key factor for Boulders Mall in installing CLIQ electronic keying, and the Traka key management system.
Installation of CLIQ Key-based access control and Traka key management at Boulders Mall
Company Redefine – Boulders Mall
Segment: Shopping centre
Location: Midrand, South Africa
Product(s) installed: CLIQ, S-Touch 50 key management system
Year of installation: 2018
Overview & Challenge
The Boulders Shopping centre boasts 108 stores specialising in fashion to electronics in the main mall, as well as specialist offices for dentists and beauticians. With a number of well-known anchor tenants, one of the highest number of daily shoppers in the Redefine portfolio, Boulders Mall manages extensive underground and above-ground parking, back-up generators and water supplies. Like most shopping centres, security is critical but challenging considering the number of shoppers and employees in the mall at any given time.
Boulder's Mall was looking for a solution that could resolve the following:
• reduce operating expenditure on security and improve security efficiency
• ability to lock down the site quickly and effectively and be able to open it up swiftly for shoppers and tenants
• ensuring that high and low voltage electricity installations are managed separately to ensure excellent health and safety on site
• to be able to track access and time on site for contractors
• manage access to all critical operational assets like generators and back-up water supply
Solution
Based on the needs expressed by Boulder's Mall management, ASSA ABLOY recommended the installation of CLIQ key-based access control with the Bluetooth Connect keys, which enables easy access management and the provision of audit trails throughout the site. eCliq electronic locking devices are available in multiple formats from padlocks to cylinder and cam-locks which enabled the management of access rights on exterior elements like gates, generators, air conditioning ducts, electricity distribution boards as well as doors throughout the site. The electronic keys and remaining mechanical keys are now managed with the Traka key management unit, ensuring that keys are always available in a centralized area, with full tracking of which employee or contractor used which key at what time. This pairing of the two technologies has significantly improved security and time management at Boulder's Mall, making it easier for facilities managers, security managers and centre management to operate. Boulder's management was satisfied with the end result