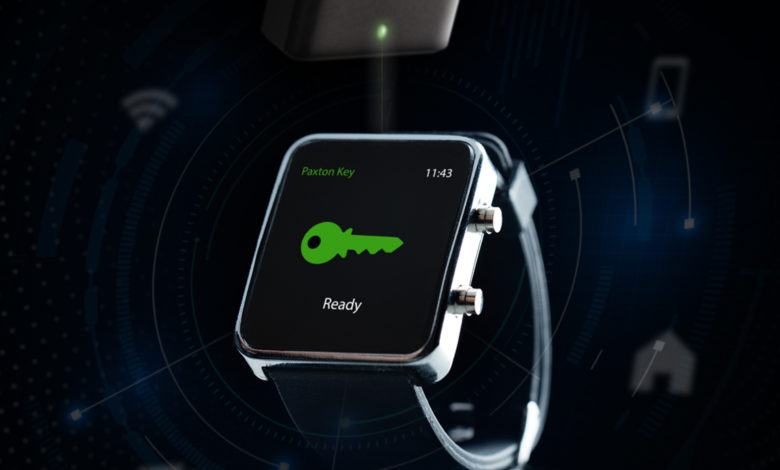 Paxton's CEO, Adam Stroud, discusses how access control and contactless technology can future proof the security of a building by utilising smart devices with free Bluetooth® smart credentials.
What motivated Paxton to develop the new Paxton10 platform?
We have been making access control systems for over 30 years. Over the last decade we have seen a clear desire for customers to have a single point of management for their security systems, which includes access control, video surveillance and alarm systems.
Traditionally this has been achieved by integrating different products together, but unfortunately integrating systems is complicated. We believe that simple installation and a good user experience are key to value and effectiveness. This is exactly what inspired us to create Paxton10, a single combined platform that allows the seamless installation and simple management of access control and video surveillance.
In your opinion what are the benefits of contactless access control?
Access control is there to do a job; to keep unauthorised people out of a building or specific area. The rest of the time, we do not want to notice it; so, the more convenient we can make passing through an access point whilst maintaining security, the better for the end-user and system managers.
This is what makes contactless access control so important, and why it was imperative that we make it simple to achieve with a Paxton10 system. With free Bluetooth smart credentials an authorised person can pass through an access control point without any contact required, therefore hardly noticing the process. A perfect ergonomic experience.
 Why is it important to include free smart credentials in Paxton10?
It comes back to a recurring theme we have at Paxton, simplicity. In truth, there is very little cost associated with the production and distribution of smart credentials, as unlike a physical RFID token, they are purely virtual. This gives us an opportunity to make Paxton10 a system that offers excellent value and provides a great user experience.
Removing the need to register for payments allows the setup and management process to be greatly simplified whilst maintaining a high level of security. A Paxton10 administrator can create and issue a smart credential within seconds, with no on-going costs to budget for as the site expands or users come and go.
 What steps have you taken to secure personal data linked to smart credentials?
We access and store zero personal data. There are some cloud security checks to ensure that smart credentials cannot be cloned or copied, however all this is done completely anonymously.
How can the update to the Paxton Key help address the ongoing challenges that have arisen because of the current pandemic?
Paxton Key is the application that hosts the Bluetooth smart credentials for Paxton10. The latest update provides more contactless functionality, including the ability to access a Paxton10 controlled door without ever taking your smartphone out of your pocket.
With these improvements, the most obvious benefit is that by using contactless identification you can cut down on common touch points and therefore reduce the spread of germs. However, it goes much further than that.
Paxton Key is an important tool to help in the pandemic as it makes the implementation of access control systems quick and simple for new sites looking for a solution to help. This allows building managers and end-users to benefit from all the advantages an access control system can bring in this situation, such as:
Ensuring people stay within their permitted areas to cut down on virus transmission
Controlling the maximum people density to assist with social distancing
Making sure that only approved people can enter the building
What is next for Paxton10?
There are exciting plans for Paxton10 coming this Spring. However, our Development team would not be very happy if I talked about it just yet. Keep an eye on the Paxton website and our social media channels for more updates.
Paxton is currently offering virtual training to help install and manage Paxton10. You can find out more on the Paxton training page. Additionally, can find out more about the free Bluetooth smart credentials for Paxton10 on the Paxton Key page.
To keep informed of up-and-coming product updates you can follow Paxton on Twitter, Facebook, or LinkedIn. Embed Paxton Key Video Link: https://www.youtube.com/watch?v=9rZ5EUkZArI