Video Surveillance
Why video analytics, reopening measures and sustainability are driving interoperability demand in security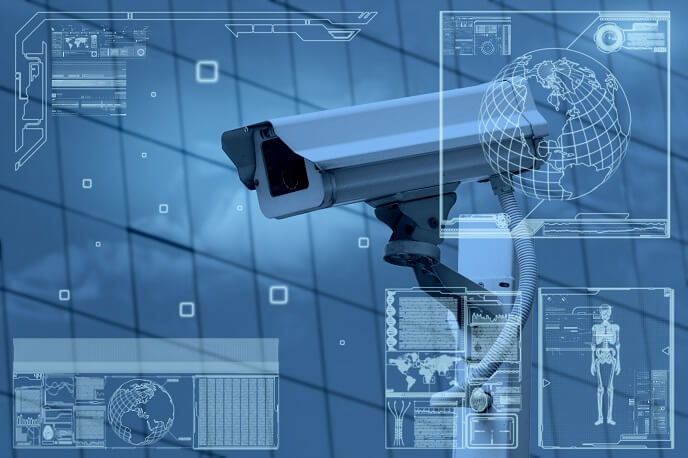 Leo Levit, Chairman, ONVIF Steering Committee, offers an explanation as to why the growth in video analytics and IoT applications, alongside more sustainable approaches to security, are driving a demand for interoperability in video surveillance security systems.
The past year has seen the normally conservative security industry pivot to be at the forefront of technology used to mitigate COVID-19 risks. The implementation of new use cases such as occupancy management, automated visitor management and touchless access control have increased in demand – which in turn has increased the need for interoperability as businesses seek best of breed solutions. Enabling these use cases are solutions that, while not new to the security industry, have been driving the use of new technologies, such as Artificial Intelligence (AI), cloud storage and the Internet of Things (IoT), integral to the delivery of customised applications for pandemic related health, safety and security issues.
With this in mind, it comes as no surprise that the biggest security trends we anticipate seeing throughout 2021 will be IoT and AI. As the growth of IoT connected devices and ecosystems continues to rise and the demand for integrations of smart applications accelerates, these technologies, once novel to the security industry, are becoming more mainstream. This increased focus is leading to more investment in analytics, as organisations search for solutions to adapt to the new way of life, while reopening economies and rebooting infrastructure. While much of this year is still full of uncertainty, we are confident the industry will continue to see growth and demand for these trends.
Video analytics to play a role in reopening measures
This past year, we saw a few technologies achieve new heights, as the pandemic opened up new avenues for existing security solutions to help mitigate health risks. Video analytics were one such technology, as many of the touchless and thermographic solutions (as well as occupancy and crowd management applications) used to reopen businesses wouldn't be possible without video surveillance. In turn, video analytics are being bolstered by continued advancements in AI.
As cameras and other devices become more powerful, we're seeing a boost in the variety of use cases that video is able to address, as well as in the overall adoption of analytics in the industry.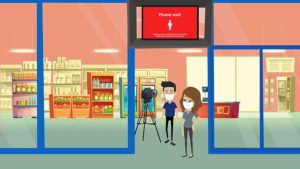 Beyond security, application trends within health and safety include crowd management, social distancing, face mask detection, etc. These specific applications took mainstage in 2020, but they also paved the way for more mainstream use cases that can be used to reopen office spaces, stadiums and other large event venues. Because of these new applications, analytics technology has the opportunity to reach more vertical markets than ever, solving practical use cases in new markets as well as providing security and safety information and business intelligence as well.
Cloud's value continues to increase
In early 2020, we spoke about how security end users and systems integrators were slowly beginning to embrace cloud, even as worldwide spending on general cloud services and business infrastructure steadily increased. As this year progresses, this trend will continue to increase, with growth specifically in cloud video surveillance being propelled by both security and non-security uses, and notably by pandemic (and post pandemic) requirements.
Cloud solutions can provide a variety of opportunities for organisations of all sizes to meet operational needs that have been accelerated by the recent global health crisis as well as ensure ongoing flexibility as these needs change. For example, cloud can assist businesses with remote monitoring of vacant spaces or providing additional coverage to compensate for reduced staff onsite. For small to mid-sized organisations, this remote monitoring can be useful beyond pandemic uses, such as for access control management, as it allows for the revoking of access rights, creation of schedules and access control monitoring from a remote location.
Interoperability of systems offer a sustainable approach 
We've seen various economic downshifts and fluctuations in the past year and safety and security technology have certainly been impacted by these global trends. However, we see this as another reason why the interoperability of systems is now so vital for the industry, as it seeks to offer businesses a more sustainable approach to security installations. With downshifts in the economy to be anticipated, the 'build once, maintain forever' mindset is even more impractical, as it severely limits a user's ability to test out new technology and/or different products.
Going forward, we anticipate seeing some industries suffering more than others, as the effects of COVID-19 on the global economy continue to be realised. However, for many there is still a vital need for safety and security applications and a market for technology to assist in moving businesses forward, while protecting assets and people.
To meet the rising demand for interoperability of IP cameras, or analytics applications with video management systems, the ONVIF Profile M Release Candidate can be a helpful tool for organisations seeking flexible, cost-effective solutions for their smart applications. This new profile effectively allows users to mix and match solutions from different providers of analytics, edge devices, and video management software or cloud services, which is made possible by standardising the communication of metadata amongst devices and clients – whether an on-premise system or in the cloud.
The continued success of these trends throughout 2021 and expanding uses for video analytics will undoubtedly garner more attention than in years past. Much of this is due to the codependence of these AI, IoT and cloud technologies, as they blend together – each becoming more efficient with the assistance of the other. It will certainly be an interesting year, as the security industry and global economy continues to build back from a present and post-pandemic environment.