Perimeter Security
ATG Access announces StronGuard Beam for preventing vehicle ramming attacks and forced entry attempts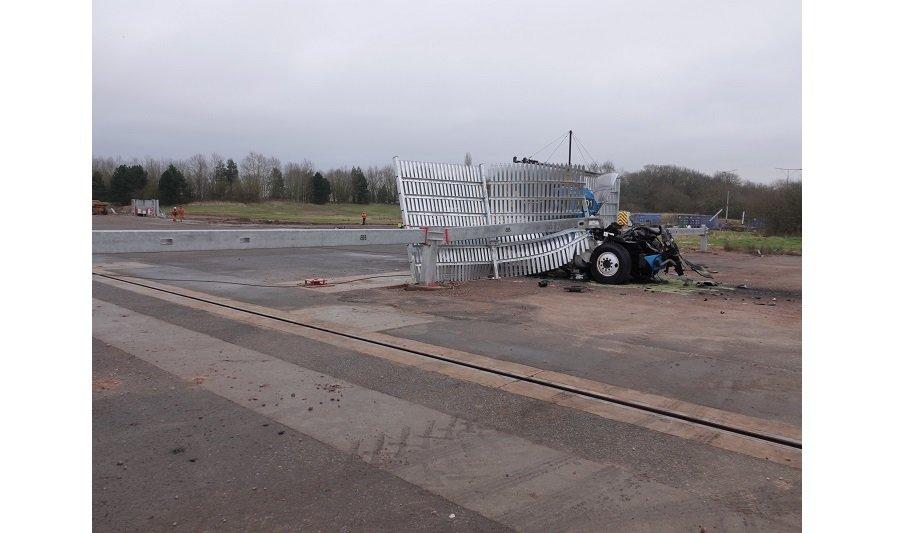 An innovative streamlined perimeter security system, capable of stopping a 7,200 kg vehicle travelling at 50 mph, is now available to protect Critical National Infrastructure sites from vehicle ramming attacks and forced entry attempts.
The StronGuard Beam is the latest development in impact-tested perimeter security from ATG Access, the world's designer and manufacturer of road blockers, bollards and vehicle barriers.
Impact and forced entry tested
The new system combines an impact-tested Bristorm Beam with a Barkers Fencing StronGuard palisade fence or SecureGuard SL2 mesh system and is forced-entry tested. The unique combination of an impact-tested beam and forced entry, the attack-tested fence provides a high level of protection in one system, while also offering a significantly smaller footprint than two separate products.
This makes the StronGuard Beam the ideal solution for locations where space is at a premium but maximum security is required, such as petrochemical installations, military sites, hazardous waste storage sites, test laboratories and data centres.
Integration with perimeter intrusion
The StronGuard Beam successfully arrested a 7,200 kg vehicle travelling at 50mph when subjected to an IWA 14 impact test, while one can select a fencing component forced entry tested by LPCB, ASTM or CPNI depending on the site requirements.
The product is compatible with a wide range of attack-tested mesh and palisade fence systems, which can be integrated with barbed wire, razor wire, electrified fencing, and perimeter intrusion detection systems for enhanced security.
Industrial Security
Iain Moran, director at ATG Access, commented: "In industrial settings where security is of the utmost importance, achieving the necessary level of protection can sometimes impact on everyday operations, with multi-layered security solutions occupying valuable space."
"However, with the StronGuard Beam, no compromises need to be made regarding operational requirements or effectiveness, and we are really excited to be expanding our range of cutting-edge, problem-solving products with this latest innovation."