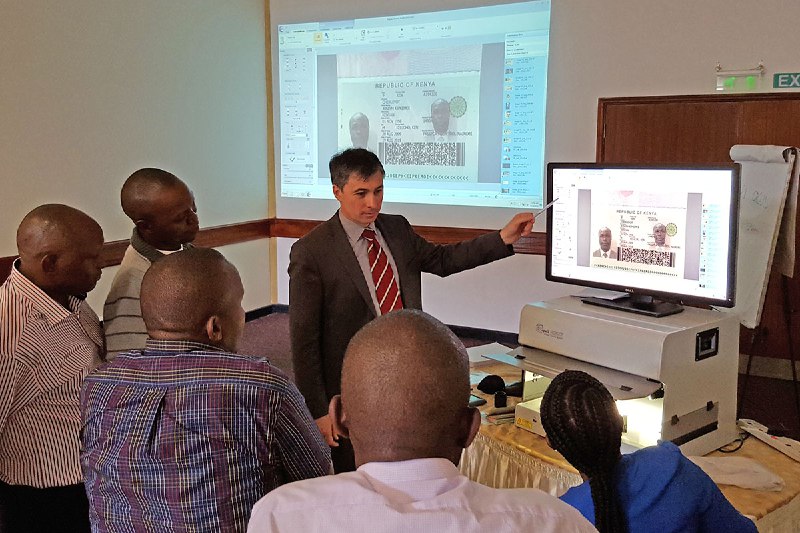 Regula has always placed a key focus on education and the provision of specialized training opportunities for its clients. And now, in times of the global pandemic, the company has updated training programs with an additional possibility of e-learning.
As the leading manufacturer of document examination equipment and information reference systems, Regula has always provided training courses on the use of its equipment during the delivery process. However, forensic equipment on its own without in-depth knowledge of document production and security features verification does not fully help our customers in their everyday operations to combat counterfeit documents and banknotes. Therefore, in 2015, armed with decades of experience and unique expertise in document authenticity verification technology, Regula decided to extend its range of training opportunities. The company has launched new programs for experts in document and banknote authenticity verification. Since then, it's been more than 300 days of training and over 750 participants all over the world – Europe, Africa, the Middle East, Asia, Latin America, and the CIS member states.
Moreover, Regula has a vast experience in cooperating and providing joint training courses with international and regional organizations, including INTERPOL, Europol, the International Organization for Migration, the Organization for Security and Co-operation in Europe, the United Nations Development Programme, and many others. One of the most recent specialized training courses conducted for the African region was the one in Nigeria alongside INTERPOL representatives. The course gathered 20+ forensic and migration police officers from Nigeria, Ghana, Uganda, Rwanda, and Botswana. The event has given regional forensic and border experts the opportunity to grasp the latest contemporary techniques needed to detect fraudulent documents.
Regula has its own unique approach to document authenticity verification. It is the only company in the high-tech market that provides a complete production cycle from the ideas to implementation, including hardware, software, information reference systems, and training workshops, thus having unique expertise in the industry. Regula is a leader in integrated solutions for various organizations, including governmental and law-enforcement agencies. The company currently offers its impeccable solutions in over 85 countries via our distributors, whilst in total being present in more than 135 countries and territories, including 40+ African countries. Solutions are deployed in Ministries of internal and external affairs, police, border control and customs authorities, banks, insurance companies, and other organizations and institutions worldwide.
Check out our updated training programs here: https://lnkd.in/dnbZ5Pv
Discover our training courses here: https://lnkd.in/diCRc6J
Kind regards,
Anastasiya Lvovskaya
PR and Marketing Manager
Regula Ltd.
Tel.: +375 17 224 66 44 (ext. 387)