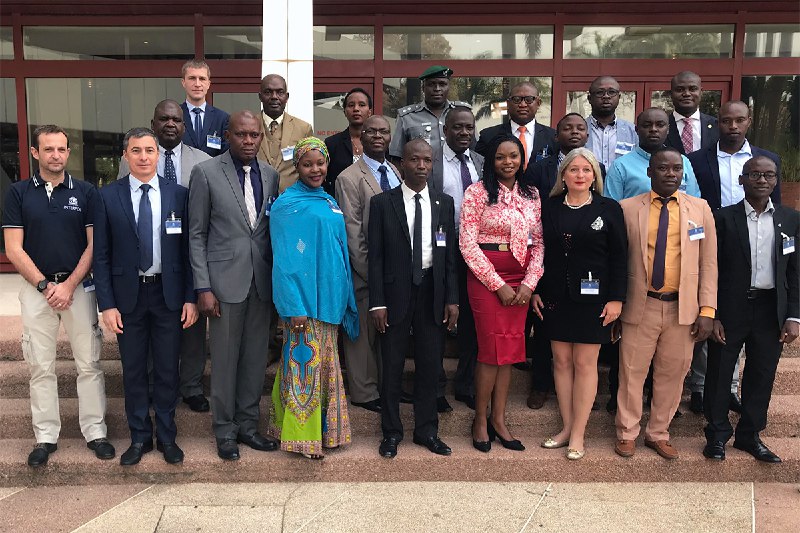 Regula was established in 1992 by two engineers working in the field of forensic science. Since then, Regula has expanded to nine offices worldwide, becoming a leading developer and manufacturer of hi-tech security equipment and software designed for automated and reliable document examination.
Today, Regula is a leader in integrated solutions for various organizations, including governmental and law-enforcement agencies. We currently offer our impeccable solutions in over 70 countries via our distributors, whilst in total being present in more than 135 countries and territories. Our solutions are deployed in ministries of internal and external affairs, police, border control and customs authorities, banks, insurance companies, and other organizations and institutions from all over the world.
What makes Regula outstanding? It's our overall approach to document authenticity verification. Regula is the only company in the market that provides a complete production cycle from the ideas to implementation, including hardware, software, information reference systems, and training workshops, thus having unique expertise in the industry.
With 28 years' experience in the market, the company takes pride in innovation. With the 2016 launch of Regula Document Reader SDK, own ID verification solution for mobile and web apps, the company has expanded the capabilities of identity documents authenticity verification. As a result, this product became widely accepted and adopted within the industry.
Regula has a versatile company portfolio, which includes solutions for both express and advanced document authenticity verification, fitting any potential customer's needs.
A great example of Regula express document authenticity verification device is Regula 4325, which is a fully standalone solution for desktop use. Being operated via the front panel with control buttons, the device doesn't require any additional software or internet connection, making it quick and easy to use. The device has a spacious working area over the object stage, clamps for fixing examined documents, and a special shield protecting from the harmful effects of ultraviolet radiation.
Another outstanding Regula device designed for express document checks is Regula 4205D. It is equipped with modules for reading MRZ, IPI, barcodes, and RFID chips. Additionally, it can be supplied with an integrated information reference system to compare the examined document with the corresponding document template from the database.
Speaking of Regula advanced document authenticity verification range, it has been recently updated with a new family member – our flagship dual-video spectral comparator Regula 4308. It is a new generation device that allows for outstanding quality in advanced document examination due to 2 high-resolution cameras and a self-developed precision optical system.
Here at Regula, we value our long-term relationships with clients, therefore their education is of utmost importance for us. After delivering and implementing our cutting-edge authenticity verification solutions, we support our end-users with specialized training sessions, tailored specifically for their needs and purposes.
To learn more about our integrated approach to document authentication and much more, visit www.regulaforensics.com