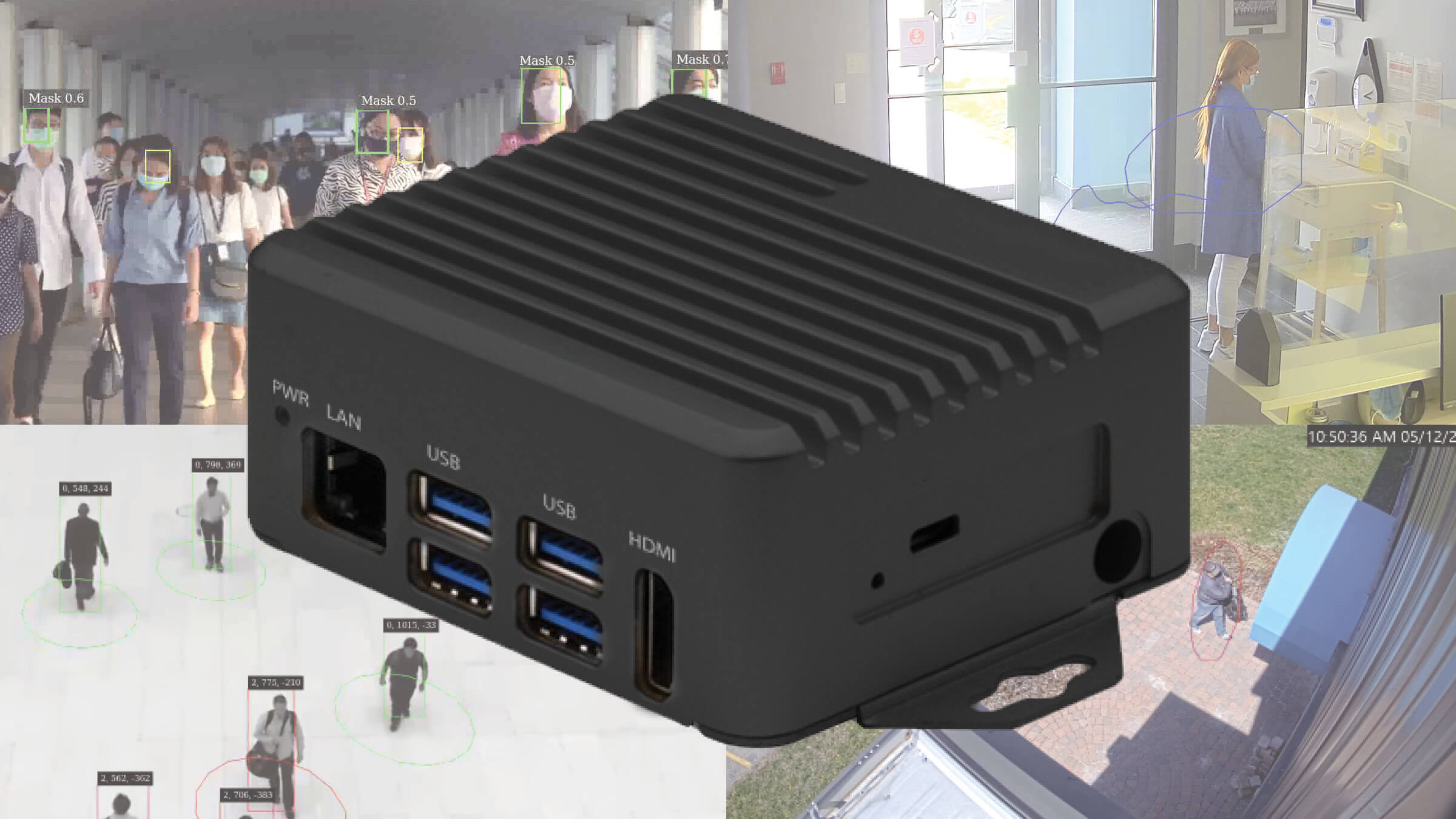 Senstar, a world leader in video management software and perimeter intrusion detection products is pleased to offer its Safe Spaces video analytics solution in a compact, easy-to-use appliance. Initially available to Senstar Symphony VMS customers, Senstar Safe Spaces analytics are now driven by the Senstar Edge Platform.
"Many companies have introduced software and hardware tools to help businesses monitor compliance with aspects of the emerging health and safety protocols around the globe. Senstar has taken the approach of providing a complete solution, operating on an edge platform which is both affordable and easy-to-use, while being both VMS and camera agnostic. The solution includes Face Mask Detection, Physical Distance Monitoring, Occupancy Counting, and Sanitization Station Monitoring analytics," said Senstar Chief Operating Officer Jeremy Weese. "With the Senstar Edge Platform, businesses simply connect to their existing camera(s) or video encoder(s), enabling them to monitor their premises, receive alerts when protocols are not followed, and ultimately operate safely."
The Senstar Edge Platform's compact, fanless design allows it to be installed virtually anywhere. The device works with any camera or video encoder that supports ONVIF and alerts may be sent to any video management software that supports ONVIF alerts. The Senstar Edge Platform may also be deployed in a stand-alone configuration. Alerts can be directed to mobile devices for convenient notification. Local announcements can also be made via pre-recorded messages over IP speakers.
Face Mask Detection can be run up to two times, other analytics can run in parallel on any of the input devices per platform and are configured via an intuitive built-in web interface.
Senstar Safe Spaces has been developed using the latest innovations and benefits from Senstar's nearly 20 years of video analytics experience.
Learn more about Senstar Safe Spaces.
About Senstar Corporation
With intelligent video management, video analytics, access control, and innovative perimeter intrusion detection systems, Senstar offers a comprehensive suite of proven, integrated technologies that reduce complexity, improve performance and unify support. For nearly 40 years, Senstar has been safeguarding people, places and property in the corrections, critical infrastructure, military, manufacturing, transportation, and oil and gas markets.
For more information, please contact:
Miriam Rautiainen
Director of Marketing
+1 613 839 5572 ext. 4357
Cell: +1 613 878 3905
miriam.rautiainen@senstar.com