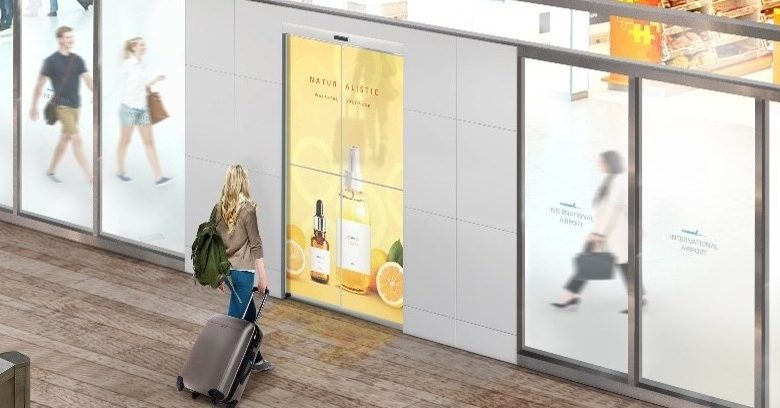 A groundbreaking transparent OLED automatic sliding door will take image quality to a new level thanks to a collaboration between ASSA ABLOY Entrance Systems and leading consumer electronics company LG Electronics.
State-of-the art digital displays will be incorporated into the stylish glass door, which is being developed by combining LG's industry-leading organic light-emitting diode (OLED) display technology and ASSA ABLOY's expertise in automatic sliding doors.
The innovative door will display high-definition images and videos using LG's transparent OLED signage and its SuperSign software solution for integrated content management. By being far more transparent than similar LCD solutions, the door will blend in seamlessly and naturally with its surroundings by reproducing accurate colors with exceptional brightness and high contrast.
It will therefore be an ideal solution for flagship and deluxe department stores, show rooms, corporate office buildings, museums and art galleries, luxurious apartments, hotels and resorts.
The door will also offer excellent durability and improved safety due to its robust design featuring tempered glass.