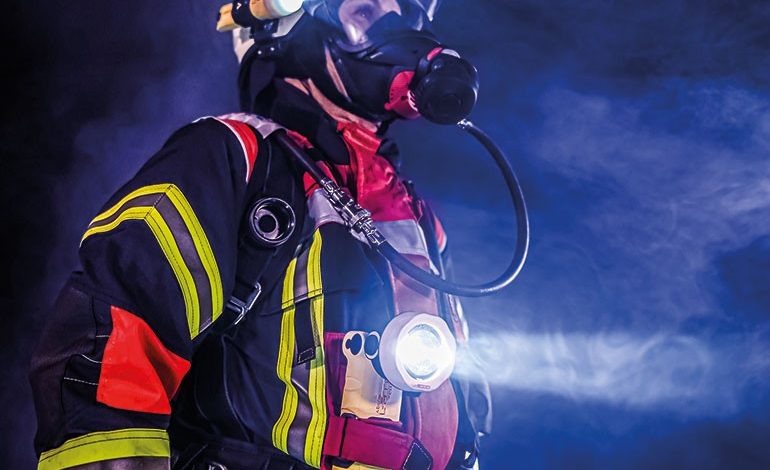 ADALIT® products are designed and manufactured by Adaro Tecnología S.A.. The company descends from the original Adaro & Marin society, founded in 1902 by Luis Adaro y Magro.
Adaro produces intrinsically safe portable lighting equipment in its factory located in northern Spain, under the highest quality standards and using cutting-edge technology.
The company mission is to develop reliable products that improve the working conditions of professionals, making the tasks in the most extreme and dangerous environments to be carried out in maximum safety. More than 100 years of experience translates into long-lasting products with unique features and unmatched quality.
Swivelling Head. Focus the light beam in the perfect direction at any time. Convert the torch in a right angle or area lighting upon user convenience.
Made in Europe
The "Made in Europe" label goes beyond the location of the factory. The highest standards of quality and safety, a skilled team, rigorous quality control measures, demonstrate our commitment to develop functional, durable, and avant-garde lighting equipment.
Intrinsically Safe
With a wide range of ATEX/IECEx products, ADALIT® stands out for its large ZONE 0 GAS and ZONE 20 DUST fully certified flashlights, conceived to do their best in the most hazardous and demanding environments.
High Visible Digital Display. Indicates run time in real hours and minutes on duty, and shows the level of charge when charging.
Innovative solutions
Safety is a paramount, but it is about efficiency too. If you can see properly, you can work better.
ADALIT® products incorporate unique innovative solutions such as: the digital display (L3000, L50 and L5000 series), light sensor (L5+ and Alfa WL series), swivelling head (L3000 and L5000 series), red LED beacon (L5power, L10, L30 and L5000 series), step lighting system (L30, L3000 and L50 series), extended battery life and smooth glare-free light, to name a few, that translate into more secure productive operations.
Adaro incorporates the most advanced technology with the main challenge of designing, manufacturing, and marketing state-of-the-art products that provide specific solutions to highly specialized and discerning end-users. The constant search for maximum quality, innovation and excellence in service is the foundation on which all Adaro's activity relies on, with the ultimate goal of utmost customer satisfaction.
ADALIT® guarantees its international presence through an extensive commercial network of distributors and agents in the 5 continents.