Access Control
Technology
Banks launch facial biometrics for retail payments in Nigeria and mobile services in South Africa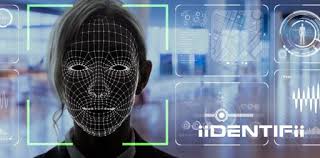 A pair of banks in Africa are launching authentication with facial biometrics for financial services, one for in-person transactions and one for online banking.
Nigeria's Access Bank is launching a new facial biometric payment system to verify customer identity and authorize retail transactions without passwords, Nariametrics reports. Standard Bank of South Africa, meanwhile, has added facial recognition to its mobile app through a partnership with iiDentifii.
Access Bank says its technology will provide fast, seamless and convenient payments at merchant locations without using a card. The financial institution also claims the biometric payment system can help ease payments for individuals who are not comfortable with internet banking or mobile apps, such as the elderly or undereducated. Access Bank says it is one of the five largest in the country.
The number of bank accounts linked to biometric Bank Verification Numbers (BVNs) surpassed 39 million last year.
Standard Bank offered fingerprint biometrics as far back as 2015, and more recently rolled out multi-factor authentication (MFA) with QR codes and fingerprints. The institution worked with iiDentifii and South Africa's Department of Home Affairs to bring the new DigiMe mobile banking security offering to market, according to an announcement from the biometrics provider. Customers use a government-issued photo ID and a selfie to enroll their facial biometrics.
"It is critical for Standard Bank to be one step a head in the race to provide safe and secure digital banking," comments Standard Bank Head of Digital Banking Andrew van der Hoven. "This means implementing systems and controls that keep up with the evolution of customer preferences and cyber risks.
Customers of Standard Bank have significantly increased their use of digital channels, which have changed its business requirements to include support for customer activity 24 hours a day. Van der Hoven also said he expects facial recognition to be integrated with Standard Bank's web channel in the future. Standard Bank is one of South Africa's "big four" financial institutions.
iiDentifii's partnership to provide Standard Bank with ID document and selfie identity checks was initially reported by Biometric Update late last year.