Access Control
Featured
Technology
Electronic Access Control Systems Market is anticipated to progress at a CAGR of 11.21% from 2023 to 2030, Contrive Datum Insights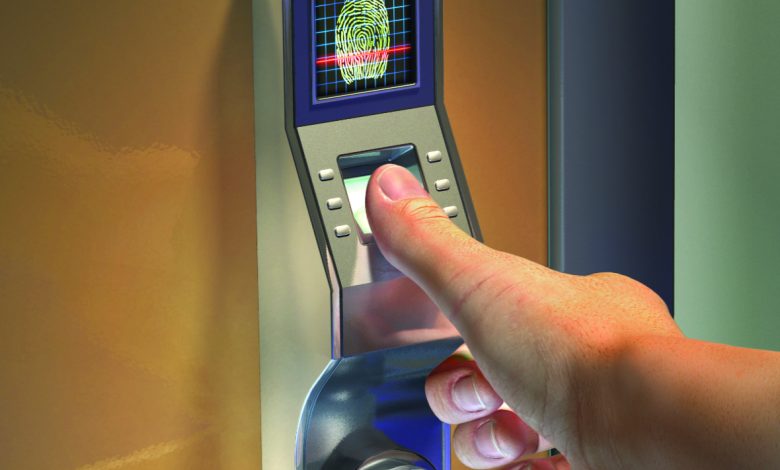 According to a market research study published by Contrive Datum Insights, The Asia-Pacific region held the biggest market share, The Asia-Pacific region is projected to grow significantly over the next decade, with a CAGR of 10% January 30, 2023 15:29 ET | Source: Contrive Datum Insights Pvt Ltd
Farmington, Jan. 30, 2023 (GLOBE NEWSWIRE) — The Electronic Access Control Systems Market was valued at US$ 33.52 Billion. in 2022. The Global Electronic Access Control Systems Market size is estimated to grow at a CAGR of 11.21% over the forecast period. Electronic access control systems are digital networks that regulate who is permitted to enter security gates. A security portal is a point of entry and exit for a security perimeter. Most electronic access control systems include a built-in burglar alarm. With the aid of EAC systems, users can go to many sections or select a few. They can monitor who enters and exits the facility. As a precaution and in case of an emergency, they can locate people in buildings. Most EAC systems are fairly adaptable, and new technologies are further increasing their adaptability.
Request Sample Copy of Report "Electronic Access Control Systems Market – Global Industry Analysis, Size, Share, Growth Opportunities, Future Trends, Covid-19 Impact, SWOT Analysis, Competition and Forecasts 2022 to 2030", published by Contrive Datum Insights.
Electronic Access Control
Systems Market Recent
Developments:
In April 2022, Johnson Controls the global leader for smart, healthy and sustainable buildings, announced today that it acquired Security Enhancement Systems LLC (SES), a provider of mobile-based, keyless access control solutions used in critical infrastructure, including telecommunication towers for major providers.
In October 2022, ASSA ABLOY has acquired Bird Home Automation GmbH ("DoorBird"), a German manufacturer of high-quality IP door intercom for single and multi-family buildings, for indoor station or smartphone control, marketed under the trademark DoorBird.
In July 2022, Allegion plc a leading global security products and solutions provider, has, through its subsidiaries, completed the previously announced acquisition of Stanley Access Technologies LLC ("Access Technologies") and assets related to the automatic entrance solutions business from Stanley Black & Decker, Inc. for $900 million in cash.
Electronic Access Control Systems Market Segmentation Analysis:
Based on the kind of procedure, Authentication Systems leads the market and has the greatest CAGR in the coming years. In the market category for authentication systems, biometrics is projected to have a significant impact. This is due to the fact that the sensors of smart phones are continually improving. This technology makes it simpler to identify individuals, enhances the security of information systems, and restores physical control access. In light of this, it is anticipated that the market for authentication systems would expand rapidly over the next several years, as security budgets increase and individuals become more security-conscious.
Government leads the market with the highest CAGR for the next five years, as measured by End-User segmentation. Because fraud, illegal immigration, and other criminal activities are on the rise, governments over the world are investing in Electronic Access Control Systems to improve security. This contributes to the future expansion of the market.
Regional Outlook:
The Asia-Pacific region held the biggest market share in 2021. The Asia-Pacific region is projected to grow significantly over the next decade, with a CAGR of 10%. During the forecast period, the APAC region is anticipated to rise at a rapid CAGR. The APAC area has expanded as it has become more acceptable for firms to establish manufacturing operations there. As more local and IT enterprises, especially startups, open, the need to secure assets will undoubtedly increase. In numerous nations, including China, Japan, and India, residential real estate is undergoing significant upheaval. The building also includes modern biometric entry control, which reduces the likelihood of theft and vandalism.
Because it is one of the most developed countries, the United States is one of the most important nations when it comes to Electronic Access Control Systems. Long-term growth in demand for electronic access control systems is anticipated due to the rapid release of new products in the United States and a number of government initiatives.