Access Control
Idemia suspension in Kenya overturned, local solutions sought for cybercrime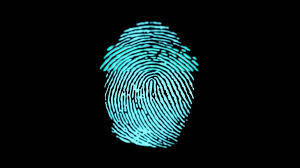 Kenya's biometric past and present are covered this week from multiple angles. Its electoral commission will continue to use the kit bought from Idemia despite a controversial past after the High Court overturned the imposition of a ten-year ban on the French firm. Also in Kenya, the effects of humanitarian involvement in biometrics are examined in a detailed account of the double-registered. Elsewhere, cybercrime and coronavirus are causing problems on the continent.
Kenya: Electoral commission will continue to use Idemia kits says chairman
Wafula Chebukati, chairman of Kenya's Independent Electoral and Boundaries Commission (IEBC), has announced that the commission will procure software updates to continue using Idemia kits after the country's High Court overturned the National Assembly's recommendation to suspend the French firm's operations in Kenya for 10 years, reports The Daily Nation.
The IEBC intends to use Idemia kit for the 2022 general election. Also overturned by the High Court was the National Assembly's request to cancel all contracts between Idemia and the IEBC. The commission will re-use the equipment "should the situation allow" said Chebukati in the interview with the Nation.
The contracts were due to expire in 2021 but the commission wants the Treasury to allocate funds to buy software from Idemia to keep the equipment it owns up to date, as a cost-cutting measure according to Chebukati.
The dispute over Idemia kit dates back to the 2017 general election when the firm was blamed for issues with transmitting results, which was a key part of the opposition successfully securing a nullification of the outcome via the Supreme Court. The latest decision to overturn the ban could prove highly controversial.
Kenya: The problem with humanitarian biometrics
Biometric registration of starving Somali Kenyans claiming to be Somalians refugees fleeing civil war at home has rendered the Kenyans stateless in their own country. When required to register again for the national ID system, their previous registration as refugees at UNHCR camps means their applications are rejected.
Keren Weitzberg records the stories of Kenyans prevented from leading a normal life in their own country in a piece for Coda's Authoritarian Tech section.
Attempts to vet doubled-registered individuals to de-register them as refugees are having some success, but many lack the required documents or are fearful of coming forward. At Biometric Update we have covered aspects of this story, but Weiztberg's article offers a thorough overview full of the accounts of those affected.