Access Control
The art of futureproofing with cloud-based access control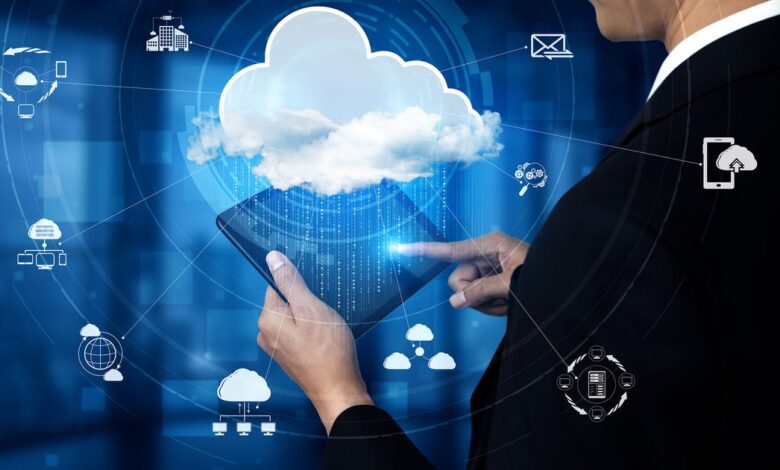 In 2022, cloud-based access control is only increasing amongst organizations as they are looking to adopt a more convenient, flexible, and scalable security solution. Throughout the past few years, the existence of the cloud has caused considerable transformations in the range of access control and has shifted thought leadership within the security industry. Cloud-based access control not only delivers robust, real-time management of an organization but can also be wholly integrated with third-party systems to help mitigate and limit risks within the company.
The Demand for Cloud in Security
Various organizations' adoption of cloud-based security solutions increases as businesses, staff, and devices become more unified. The shift from fully on-premise security systems to that of the cloud has been highly successful for many organizations. According to a recent study by Cynet, Cloud is the number one preferred security technology deployment strategy.
Now more than ever, individuals and businesses realize that leveraging the cloud is an exceedingly practical way to mitigate emerging risks and challenges, including those related to security. In years prior, cloud-based solutions were marketed as video surveillance or data storage solutions and primarily directed to personal and residential markets. However, businesses have elected to adopt cloud-based security in their work areas, and now the demand has shifted as technologically advanced solutions are being introduced to the market. In the access control space specifically, cloud-based platforms enable business owners or security directors to access the infrastructure at any given moment from any web-based device or a mobile application.
The Impact of Cloud Adoption Across Organizations
Because the cloud is still a relatively new trend and its popularity is only growing, it's expected that stakeholders and investors want to inquire about how this technology operates and what it indicates for their company. Within the context of an organization's physical security solution, the cloud enables organizations to implement a robust and flexible access control solution without laboriously investing in IT infrastructure. Instead, the security application is hosted in an off-premises cyber secured location and can be managed day to day by the end-user with or without the assistance of the integrator.
In the past, small-to-medium-sized businesses (SMBs) have been the first to adopt cloud-based access control; however, we are starting to see a shift and a demand for the cloud in enterprise-level organizations. SMBs usually stand to gain the most out of cloud-based access control. These companies typically do not have the resources required to accommodate a complete security solution (for example, an entire IT department managing an on-premise solution).
From SMBs to enterprises, the cloud is popular across almost every industry precisely because of its various advantages. Users have cited benefits such as cost reduction, increased flexibility, remote management, automatic updates, time savings, and enhanced situational awareness across a single or many locations.
Access Control of the Future
Cloud-based solutions present considerable benefits as a piece of an integrated security system. Compared to on-prem platforms, cloud-based access control software delivers more robust flexibility due to its' web-based management platform and open API architecture. Additionally, cloud-based systems function as an optimal solution to preserve room for organizations that cannot dedicate space to an internal server room. Ultimately, cloud-based systems are generally more detailed and less extensive to manage because of the back-end administration that hosts the system.
Going Remote: Even though there are numerous benefits, one that stands out, especially over the last two years, is the ability to manage a cloud-based system remotely. An organization today could have multiple locations across multiple geographies. The management of a system like this can become less complex from a single instance in the cloud giving admins easy 24/7 access. They can deliver entry from anywhere in the world, at any time, without ever needing to step foot on site.
Strengthened ROI: The introduction of the cloud in physical security has allowed integrators to obtain RMR. However, it also increases end-users ROI and can enable them to earn more with a smaller investment. By installing and managing less hardware, cloud solutions are cost-effective for SMBs, large enterprises, and every size in between.
Organization Size Flexibility: The cloud is an excellent tool for successfully scaling business operations. The system admins can add new individuals, locations, and entryways in just a few short minutes through the web-based management system or a mobile application. Cloud access control enables multi-facility enterprises to consolidate their IT and security management; it also aids in the reduction of IT responsibilities and expenses.
Lasting Security
Cloud-based access control is essential for organizations looking to "futureproof" their security infrastructure. Why? As businesses grow over time, they will never need to stress about their technology becoming outdated. The cloud is capable of scaling and updating with ease. A problem currently facing certain companies is the ongoing struggle with obsolete systems or the need for constant IT updates and training. Many desire to have advanced and streamlined security solutions. The advantage of a cloud-managed service provider is that the platform will automatically install any upgrades; consequently, data and applications never fall behind or become outdated.
Additionally, most cloud-based systems operate with an open API platform, meaning these systems allow for easy integration with other third-party systems and platforms. Ultimately, these integrations permit automatic processes across the whole business or corporation and aid organizations with developing needs by supplying better flexibility.
Cloud-based access control is continuing to garner attention as more organizations acknowledge the strength, flexibility, and functionality that the cloud delivers. Because of the ongoing benefits that cloud-based access control offers SMBs and enterprises, we will continue to witness this selection of adoption expand significantly over the next few years. The future of cloud-based security is just beginning, and with these solutions, organizations can rest assured knowing their business will be secure for many years.