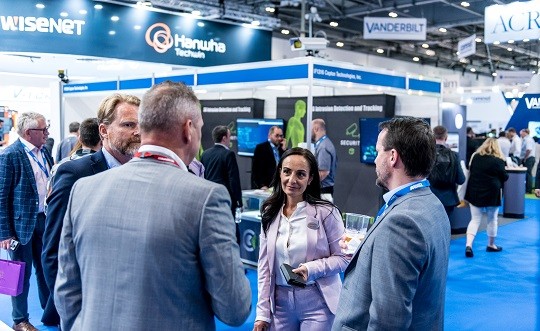 IFSEC International, Europe's largest gathering of security professionals, is launching IFSEC International Connect 2021, which will take place online throughout June.
The virtual event is a unique opportunity for buyers to browse solution providers and products on the innovative online marketplace (which will showcase the very latest in tech innovation), connect with suppliers and request live video meetings. Exhibitors will also be able to request meetings with IFSEC International Connect 2021 attendees, and all attendees can view best practice and thought-leadership content.
"IFSEC International succeeded in bringing the industry together remotely during 2020 when it was simply impossible to meet face to face," explained Chris Edwards, Group Director at Informa Markets. "This year, we'll be building on that success and significantly raising the bar in terms of the content and connections we'll be delivering for exhibitors and attendees online during IFSEC International Connect 2021."
Attendees who register for IFSEC International Connect 2021 will be able to access the five other online events taking place throughout June, including:
Facilities Show Connect 2021
FIREX International Connect 2021
Safety & Health Expo Connect 2021
Workplace Wellbeing Show Connect 2021
Intelligent Building Europe Connect 2021
IFSEC International is scheduled to take place from 12–14 July 2021 at ExCeL, London, as an in-person event run in line with the industry recognised and Government approved Informa AllSecure standard designed to ensure the safety of all attendees.
Informa AllSecure was piloted in September 2020 and approved by the UK Government on 19 November 2020 as a model for running large events safely. It involves several health and safety measures, including deep cleaning, social distancing onsite, staggered arrival times and PPE, including face masks.