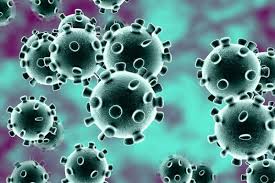 All-in-one solution boasts myriad entry modes including fingerprint IDs, PIN codes, Bluetooth keys and RFID credentials
igloohome, the smart access solution provider, is pleased to announce its showcase at CES 2020. After three successful years at the largest consumer electronics show, the company will exhibit its latest Smart Mortise 2+ and enterprise-focused line, iglooworks, in this edition of CES, happening from Jan. 7 – 10, in Las Vegas at the Sands Expo, Booth 43151.
The Smart Mortise 2+ is a premium smart lock that provides users the convenience of keyless access to their homes. An all-in-one solution, it boasts a myriad of entry modes such as high-security fingerprint IDs, PIN codes, Bluetooth keys and RFID credentials.
igloohome's smart locks work in conjunction with a mobile app, allowing for seamless property management from anywhere in the world. The unique algoPIN™ technology lets users generate time-sensitive PIN codes and Bluetooth keys on the go. Start and end times for the validity of these access modes can be customised, ensuring the property is secured after each use.
Activity logs are provided to owners, so that the dates and times of visitor access can be tracked, for greater peace of mind. Other key features include keypad security lockout, panic exit system, child and pet safety function, fire and tamper alarms, auto relock, low battery warning and emergency jumpstart.
The aesthetics are kept clean and minimalistic to fit any decor. The biometric panel is kept hidden to keep the sensors protected and only reveals itself when the user taps on it.
The company will also showcase iglooworks, its enterprise-focused line of products and solutions, during the event. This includes enterprise-grade variations of existing products like the Smart Padlock and Smart Deadbolt; and a line-up of new products incorporating communication protocols such as NB-IoT, Z-wave and more. The protocols allow for added online features of access solutions, including multi-factor authentication and real-time access information for large-scale access management. iglooworks' solutions are managed via a dashboard, which will be available for demos too.