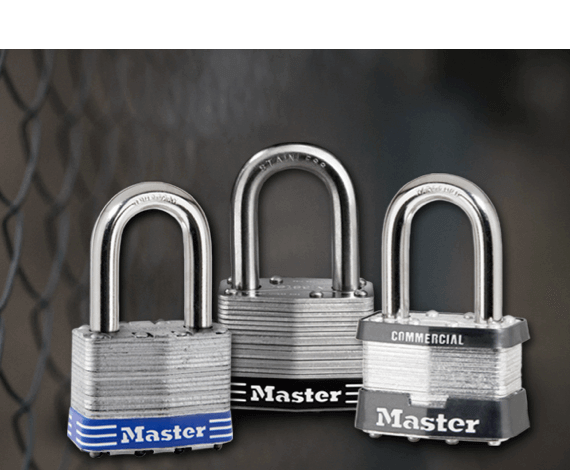 Global safety and security leader reveals year-long celebration details and new user-led innovation to commemorate milestone.
Master Lock is celebrating 100 years in 2021, marking a century of empowering people, businesses, and communities across the globe with the confidence they need to secure everything worth protecting. To pay tribute to 100 years, Master Lock today debuted a commemorative logo that incorporates the brand's original "Master Lock Lion" symbol, which harkens back to the company's vintage trademark identity and underscores strength, courage and resilience.
Featuring its commemorative 100-year logo and a black weather-resistant cover, Master Lock introduces the 1921D Padlock – a limited-edition product backed by 100 years of strength. The padlock includes a vintage stamped key, complementary keychain and provides maximum strength and reliability.
Founded in 1921 by traveling locksmith and Russian immigrant, Harry Soref, Master Lock's legacy is born in strength. What started as Soref's mission to safeguard military equipment with the world's first laminated steel padlock has since evolved into Master Lock becoming the leading global manufacturer of padlocks and related security and safety products.
For the next 100 years, Master Lock will improve upon tried-and-true products, while also developing new user-led solutions to meet future security challenges. In 2021, Master Lock will introduce its most durable Bluetooth padlock yet, the ProSeries Bluetooth Padlock. The new high-security padlock will allow commercial end users to leverage Bluetooth technology in the toughest work environments.
Master Lock will introduce the Key Tether Lock Box in 2021, which was developed in response to users needing to keep the key and lock box together at all times. By linking the key and lock box together with a tether, users have peace of mind knowing the key will always be in the lock box when it is accessed.