Access Control
Suprema's X-Station 2: Supporting QR codes, mobile and alternative credentials for flexible access management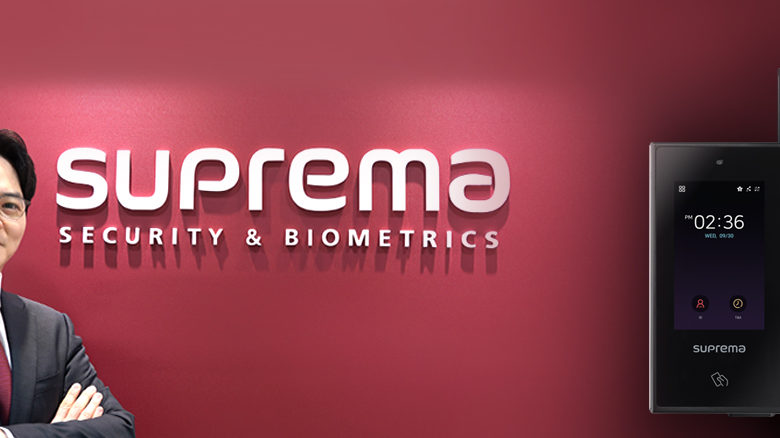 IFSEC Global sits down with Hanchul Kim, Chief Executive Officer, Suprema Inc, to discuss how the global pandemic will affect the future of contactless access control, and find out more about its new QR-enabled X-Station 2 high-end RFID reader.
IFSEC Global (IG): Hi Hanchul. How has the past 12 months been for Suprema?
Hanchul Kim: It has been very dynamic. Industry in general was affected in Q2 due to global lockdowns, but at the same time we have seen big growth in certain regions due to rise of new opportunities with a growing demand for contactless solutions. FaceStation F2, our AI-based facial recognition terminal with temperature screening capabilities, hit the market in September last year and we achieved record sales of any single product during the first three months into launch. So, in a nutshell, there were challenges, but at the same time these gave rise to new opportunities, which we were able to quickly address.
How has the COVID pandemic affected your business plans? Have you witnessed new trends or different customer requirements as a result, as well as the desire for contactless solutions?
Needless to say, contactless access control has been one of the buzzwords in 2020. We have already witnessed a plethora of new vendors entering this space for the simple reason of supply and demand. Suprema has not joined this 'bandwagon' but have always believed in contactless access control – specifically facial recognition. We have pioneered and innovated in this space for over 10 years and have seen the market steadily grow due to increased accuracy and comfort in which users are identified. We don't believe the contactless access control market was created all of a sudden, but 'acceptance' of the technology has developed significantly in time, as a consequence of the pandemic.
We see a lot of opportunities with the growing sophistication of Artificial Intelligence and Deep Learning where Suprema has the core competence. Also, the growing demand for use of multiple credential methods and working with a system that seamlessly supports this flexibility will become more important.
You mention deep learning opportunities. How do these relate to access control and help improve security operations, for instance?
Obviously, there is the aspect of facial recognition that can replace any means of human identification through deep learning.
However, once we expand on this deep learning to be able to recognise not only faces through cameras, but also objects or motion, then this brings whole new opportunities as the system will be able to assess or predict certain situations without the need for humans to be on watch.
For example, a person caught on camera on a school premises with what appears to be a weapon can be detected and an immediate lockdown action can be executed to shut all doors. Small instances of smoke or fire can also be detected, which will open all doors for people to exit the premise easily.
The bottom line is that deep learning and artificial intelligence can be used to recognise certain things so that we can be 'proactive' in dealing with the security concerns, rather than 'reactive'.
We understand you're launching a new product – the X-Station 2. What should customers expect from the product?
We are witnessing increased demand for flexibility in the use of different credentials for access control. With the X-Station 2, we will be introducing another commonly used credential, the QR code. QR codes have their advantages in terms of ease of issue and use, as the code can be inserted in an email without need of a separate mobile application, which is required for mobile credentials, for instance. QR codes are generally used in applications where credentials are used temporarily, such as for visitor management.
What makes the X-Station 2 different from others on the market?
A unique feature of this device is the module concept. X-Station 2 by itself is a high-end RFID reader with a touch screen and by attaching the QR module, it simply converts into a QR code reader. The standard interface to the X-Station 2 base terminal will give us the opportunity to offer the versatility without sacrificing the design or performance. We are looking forward to what other modules will come in the future for this device.
So the device works with mobile credentials, then? Do you believe this market will continue to grow as a method of access control?
Definitely. X-Station 2 supports mobile credential by default. Mobile credential by concept is great, but the challenge has always been to get these credentials working with the same user experience consistently across all mobile devices out there in the market. Suprema has pioneered this space to guarantee mobile compatibility with the highest authentication speeds to match that of a plastic card.
Which sectors do you believe the product will be most applicable to?
Any applications that require some sort of temporary verification. This could be visitor management in any type of businesses, membership management or ticket management, for example. QR code has also become very popular during the pandemic for contact tracing where your personal information stored on the QR code is being retrieved in facilities you visit.