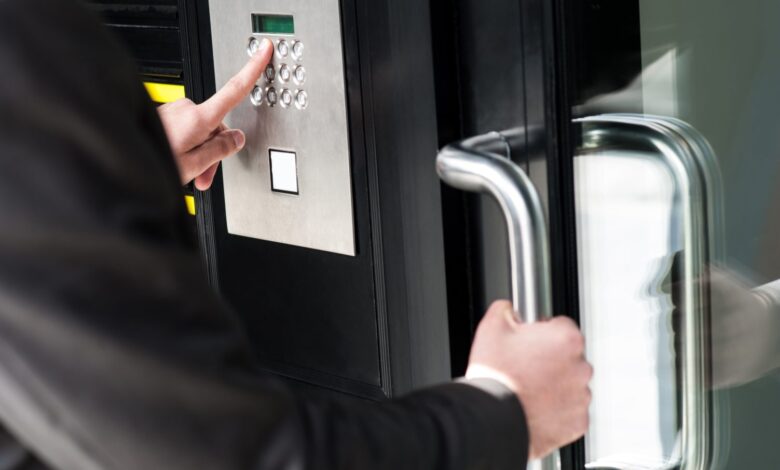 As the world adjusted to a global pandemic, organizational practices changed dramatically. HID Global's 2022 annual survey of Physical Access Control System (PACS) user perceptions, which skipped a year in 2021, shows how much these changes affected everything from buying decisions and upgrade plans to what users expect of their PACS technologies.
Some Things Changed, Others Didn't
According to HID's survey, titled "The 2022 State of Physical Access Control Report: A Trend Report from IFSEC Global," mobile access has grown in popularity. This has not made traditional credentials and physical badges obsolete, despite their known security vulnerabilities.
In 2020, HID's study showed that almost one in three respondents use 125 kHz low frequency proximity cards, and 35% were still using magnetic stripe cards. Simultaneously, 32% of respondents were actively using mobile IDs and 30% were actively using fingerprint, facial or iris solutions. Seventeen percent said they planned to or had launched an upgrade to bio-metric access control, and 19% were planning for mobile technology upgrades.
One reason for the appeal of mobile technology during the pandemic was that it reduced or eliminated having to touch a panel or other physical object. This, in turn, drove the adoption of new applications that also benefited from the convenience of contact-free interactions in both the physical and digital worlds. Further fueling adoption of mobile access is its move to trusted ecosystems of cloud-connected mobile access control devices, applications and identities. This enables a variety of building services to allow secure access through a person's mobile phone, improving user convenience while helping to future-proof solutions and give users a larger choice of credential technologies.
Other pandemic-related changes that impacted user' perceptions included new work patterns. Respondents commented about upgrading to new technology, and 43% said they would deploy "touch-less/con-tactless capabilities," which they may have initially done to comply with pandemic-related workplace health and safety measures. Forty-one percent said they want any new access control system to include mobile access, and touch-less technologies were identified as the single most impactful technology for improving PACS by 20% of respondents, followed by mobile (18%).
Another technology that resonated with respondents in HID's 2022 survey is building occupancy monitoring, especially among organizations now operating a hybrid (both remote and in-person) workplace model. Building occupancy monitoring makes it easier to maintain high efficiency levels and make informed decisions about building usage and operation. Especially useful is data from Real-Time Location Systems (RTLS). Thirty-nine percent of survey respondents said they now not only know how many employees and visitors are on site, but also where they are in the building. This enables organizations to better evaluate office space requirements by knowing how much space is being used, ensuring the necessary desk space is available when and where it is needed, and streamlining operations and associated costs.
Top Challenges Ahead
Improving user convenience was at the top of the challenge list for HID's 2022 study respondents. Forty-three percent said one of their top three challenges was that PACS administration was not easy enough, followed by 27% who cited "integrating with other enterprise systems."
Respondents also shared opinions on the obstacles they face when planning and implementing access control upgrades. One obstacle is cost — 38% said this was their biggest barrier to initiating an upgrade. For 15% of respondents inadequate ROI or budget prioritization was the issue. Regardless, 38% said an update or upgrade would be part of their access control system during 2022.
Respondents gravitated to some types of upgrades more than others did. One example is replacing proprietary access control models with open standards and adaptable solutions. Forth-nine percent of respondents said they wanted their access control system to provide 'the ability to add or support new tech in the future and 28% wanted "open-standards-based tech."
The survey also highlighted the growing need for physical security and cyber/IT security departments to work more closely on upgrades. As an example, IT professionals must go beyond the built-in protections of ISO 27001-compliant systems to ensure that none of the PACS access control readers or other components attached to their network as part of an upgrade are vulnerable to cyber threats.
The increased use of mobile access for creating touch-less building experiences and RTLS for monitoring building occupancy data are among the unexpected outcomes of the past two years. These outcomes may have been spurred by pandemic-related hygiene and safety requirements, or the move to remote and hybrid workplace models, but they appear to have staying power. Users want an easy path to upgrades so they can more easily add these and other capabilities that help them respond quickly to current and future health, safety and security needs while delivering the best possible workplace experience.