Access Control
Wireless Access Control and Technology Company, CellGate, Unveils a New Updated Watchman Product Line Logo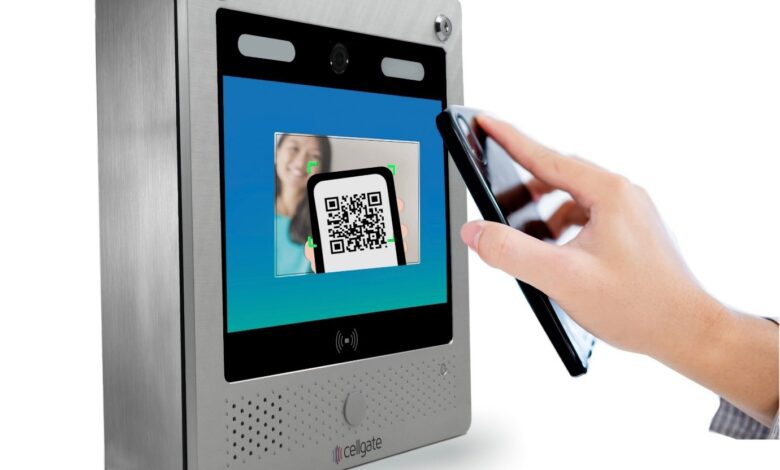 CellGate's New Watchman Logo Culminates the Company's Year-Long Focus on the Multi-Tenant Access Control Marketplace, as It Launched Multiple New Features for the Watchman Product Line and Released the New OmniPoint Wireless Access Control System.
Cellular and internet-based access control solution provider, CellGate, has just debuted a new logo for their Watchman line of gate access control and visitor management products. The Watchman line of products was first launched by the Company in 2016 with the initial Watchman product release, a Watchman W450. When the W450 was launched in 2016, it was the first cellular gate access control product that could provide live streaming video of visitors. Six years later, CellGate still holds that distinction as the only company able to provide such functionality.
Since 2016, CellGate has greatly expanded the Watchman product line. It now includes a total of 9 models: the Watchman W410, W450, W461, W480 and WXL models all can integrate with external cameras, while the Watchman W462, W482 and WXL2 all have one step internet network connectivity.
Over the last twelve months CellGate has made significant strides to expand their product offering to the multi-tenant access control marketplace, including the implementation of multiple upgrades to its TrueCloud administrative portal, the launch of QR Code Visitor Management and Smart Screen Call Management for the Watchman multi-tenant product models, and most recently, the launch of OmniPoint, a multi-point wireless access control solution for multi-tenant, business and campus applications. With CellGate making so many positive strides in its overall product offerings, CellGate's Vice President of Sales, Ken Shaw, felt it was time for the Watchman logo to also receive an upgrade.
"We decided to give our Watchman logo a bit of a facelift to better reflect the evolving company that we are becoming," said Shaw. "While we chose to keep the primary security guard image foundation from 2016's original Watchman logo design, we did modernize his appearance and added some subtle moving waves to the logo. This was deliberate because CellGate wants to reinforce our longtime history in and supremacy in cellular and internet access control technology, and to reflect the fact that like technology, we are always moving and progressing too. We really like how the new Watchman logo turned out and are proud to unveil it during a time of exciting company change."
The new Watchman logo is now in use on CellGate's website and across its social media channels. To see the new logo and to learn more about the Watchman product line, visit http://www.cell-gate.com/watchman.