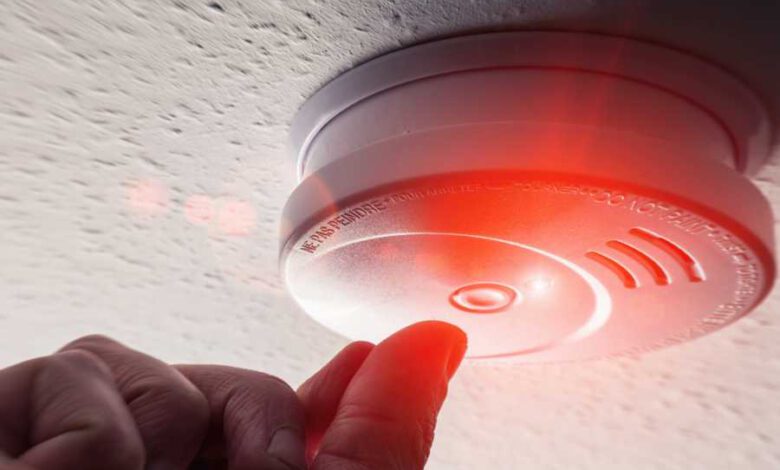 Ideally you want your fire detection system to alert you at the earliest sign of trouble – heat radiation or the presence of smoke – before the fire ignites, takes hold, and becomes unmanageable.
With the vast array of automatic smoke detectors, heat detectors, beam detectors, ionisation detectors, multi-sensors and CO2 detectors on the market, it's easy to become overwhelmed by the sheer amount of products and fittings available.
This is where a professional fire prevention and detection company can help. They will be able to advise you on the best system for your premises and purpose, ensuring that you don't waste money on appliances or services you don't need.
Because there are many diverse fire-prevention products and systems on the market, it can be particularly baffling for the business owner or manufacturer who may have any number of different raw materials, potentially toxic liquids and combustible products stored on site.
And if you are running a retail business, entertainment business, public venue, or other type of business where the public has regular access, then your fire detection system will need to comply with BS5839 standards as a minimum requirement.
Hopefully you will never get to experience at first-hand, the utter devastation to life and livelihood a serious fire can cause. But for those who have, or will, the consequences can be catastrophic.
Having already considered the dangers to life and limb, the next major problem for business owners is loss of valuable equipment and data. How many times do we hear people bemoan the fact that they meant to back up their data, only they never got around to it? Once that valuable data has been destroyed it is too late. And even where you have back up facilities in place, there is often a lengthy disruption or delay to the usual way of working before 'normal service is resumed'.
It's no coincidence that 30 per cent of all businesses that have been hit by a major fire go out of business within a year, and 70 per cent fail within five years, according to Home Office Computing Magazine.
Please resolve not let your business become a fire casualty. Not when a fire detection system can be put in place for a little as a single cup of coffee per day. And what's more it's a tax- deductable expense too!
As a responsible business owner, you owe it to your colleagues, employees, customers and clients – and especially to yourself – to have a cost-effective fire detection system in place that will spring into action at the first sign of trouble. It will give you added peace of mind that – should the worst happen – your early-warning fire detection system is capable of saving lives… and possibly your livelihood too.