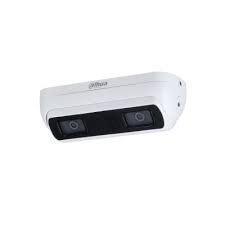 Launched by Dahua Technology, Dahua WizMind is a full portfolio of solutions composed of project-oriented products including IPC, NVR, PTZ, XVR, Thermal and software platform which adopts industry-leading deep learning algorithms. Focusing on customer's requirements, WizMind provides precise, reliable and comprehensive AI solutions for verticals.
Series Overview
Equipped with advanced HiSilicon chip and fast lens, Dahua WizMind Dual-Lens series network camera provides excellent image effects. With advanced deep learning algorithm, the camera supports various intelligent functions, such as people counting, queue management, stereo analysis, perimeter protection and face detection, which provides better intelligent apllication solutions based on scenes.
Functions
Smart Codec ( H.265+ & H.264+ )
With advanced scene-adaptive rate control algorithm, Dahua smart encoding technology realizes the higher encoding efficiency than H.265 and H.264, provides high-quality video, and reduces the cost of storage and transmission.
Starlight
Dahua Starlight technology mainly applies to the environment of low illuminance, and it can provide clear colorful video. Even in the environment of ultra-low illuminance, the technology can guarantee the good image effect.
ePoE
Dahua ePoE technology provides a new way to accomplish long distance transmission between IP camera and network switch. It allows more flexible surveillance system design, improves reliability and saves construction and wiring cost.
Face Detection
Dahua Face Detection technology can detect the face in the image. With deep learning algorithm, the technology supports detecting, tracking, capturing and selecting the best face image, and then outputs face snapshot.
Perimeter Protection
With deep learning algorithm, Dahua Perimeter Protection technology can recognize human and vehicle accurately. In restricted area (such as pedestrian area and vehicle area), the false alarms of intelligent detection based on target type (such as tripwire, intrusion, fast moving, parking detection, loitering detection and gathering detection) are largely reduced.
Stereo Analysis
With deep learning algorithm and scene 3-dimensional information, Dahua Stereo Analysis technology can recognize people's behaviors, such as Fall detection; people approaching detection; people No. error; stay detection; violence detection , and then generates alarm signals and triggers linkage.
Protection (IP67, IK10, wide voltage)
IP67: The camera passes a series of strict test on dust and soak. It has dust-proof function, and the enclosure can works normal after soaking in 1 m deep water for 30 minutes.
IK10: The enclosure can stand the punch more than 5 times from a 5 kg hammer falling from a height of 40 cm (Impact energy is 20J). Wide voltage: The camera allows ±30% input voltage tolerance (wide voltage range), and it is widely applied to outdoor environment with instable voltage.