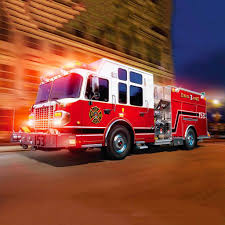 The Ghana National Fire Service (GNFS) has urged its personnel not to compromise their professionalism and aim at always delivering on a world-class firefighting rescue for the nation.
The service said it is important for personnel to remain united as one unit prepared to fight for each other, discharge their duties in a resolute and purposeful manner deserving of a professional firefighter in line with the motto: 'Service with Compassion'.
This was contained in a statement issued in Accra by Mr Edwin Ekow Blankson, the Chief Fire Officer, and copied to the Ghana News Agency (GNA) in commemoration with the International Fire Fighters Day.
International Fire Fighters Day is celebrated on May 4 every year to celebrate the dedication, gallantry, loyalty, dexterity and sacrifices of firefighters and rescuers.
"We share this day with millions of firefighters across the globe who are also committed to the same objective of saving lives and property," the statement said.
It said fire personnel over the years have done their best and prevented or extinguished numerous fires, and many lives and properties have been preserved and saved giving meaning to their mandate even in life-threatening situations.
"Over the past 12 months, we have as a service performed credibly in our quest to ensure a fire-free society for all."
"Some of these major occurrences which we have been able to overcome include; the Makola Shopping Mall basement fire, Michel Camp explosions and the recent Kumasi market fires."
"On all these occasions, when we were called upon we demonstrated our commitment and bravado, we rose up to all the occasions and showed that we are up to the task and ready to offer world-class services."
"It is a thing of pride to know that many are alive today, many have a roof over their heads and many can still earn a living as well as contribute meaningfully to our economy because of our sacrifices and dedication," it said.
The statement said over the 12 month period many firefighters in the discharge of their duties have sustained various degree of injuries and about 61 of the comrades have also lost their lives.
Some of these deaths it said could be linked directly to the effects of firefighting saying "we call them heroes because they have put their lives on the line for fellow citizens and our dear country and their memories will forever live on".
The statement said in spite of the impressive performance during the past months, it had been without challenges.
It said management was fully aware of all the challenges confronting the service and appreciated how firemen have remained calm, steadfast and committed in the face of all the challenges.
It assured personnel of the relentless commitment and that of government to ensure their needs as firefighters were met to enable them to discharge their duties as expected.
The statement called on the public to support their efforts at reducing fire occurrence by adhering to the fire safety messages and also desist from engaging their hotlines with prank calls.
It acknowledged the media for their enormous support to the GNFS and assured that they would always collaborate with them.