Access Control
Firms expand African biometrics coverage, COVID-19 aid raises data protection concerns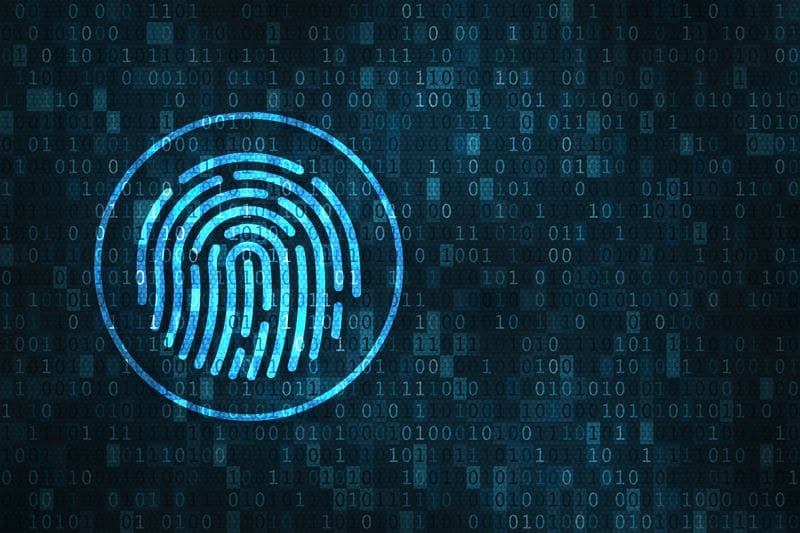 As the coronavirus pandemic continues to spread across Africa, public and private reactions also continue to develop. Noticeable this week is how governments are collecting the private data of individuals, apparently without consent or constitutional approval, in order to establish qualification for welfare programs. Increasing awareness of personal data and its protection means there are people calling their governments to account, even as the virus compromises economies. New biometric services, company offices, and opinion on government procurement approaches are also among top news from the continent.
Tanzania: Over 37M SIM cards, 22M ID numbers registered
Tanzania's much-watched and controversial biometric SIM registration requirement has now registered 37.3 million SIM cards against national ID numbers – roughly five million more than at the January 20 deadline – as the ID authority issues numbers to a further 2.5 million people between July 2019 and March 2020, reports IPP Media.
As of March 2020, 21.8 million national identification numbers had been issued by the National Identification Authority (NIDA), which has announced it will have issued 6.1 million ID numbers this financial year bringing the total to 27.8 million by June 2021, passing its target of 25.2 million.
The registrations have been good for NIDA's coffers. Revenue collections have risen 177 percent as of March. So far, only 6.1 million people have been issued with ID cards, the remaining 17.9 million having just a number.
Nigeria: Concerns over government SIM data-mining for determining welfare
There is concern in Nigeria over how the government is going about evaluating poverty levels after a video apparently of the Minister of Communications and Digital Economy spread online, reports the International Centre for Investigative Reporting Nigeria.
The minister, Isa Pantami, explains how "data mining" of the SIM to acquire information such as its registration and how much the subscriber spends on monthly top-ups lets the authorities understand the user's spending power and therefore level of wealth. The video, embedded in the report, matches a statement from the Minister of Humanitarian Affairs and Disaster Management which outlined how SIM records and the Biometric Verification Numbers (BVN) for bank accounts would help determine who would benefit from the COVID-19 welfare scheme.
The report argues that as the current constitution stands, these data should not be available for such purposes and that collection is being conducted without consent. It also points out that Nigeria has the National Cash Transfer Office, which has adopted the World Bank model for establishing those eligible for welfare via community-level assessment.
The article goes into great detail over jurisdictions of ministries and the constitution and as such provides a useful overview of the situation regarding personal data in Nigeria and those calling the authorities to account.
Also in Nigerian biometrics news, transporter workers in Kwara state who qualify for support loans during the coronavirus pandemic are being registered biometrically, reports The Pulse.
South Africa: Fulcrum Biometrics opens office in Johannesburg
Texas-based Fulcrum Biometrics plans to capitalize on growing African demand for biometrics systems by opening its first office on the continent.
Recently acquired by Fujitsu, the company is establishing its second overseas venture, Fulcrum Biometrics Southern Africa (Pty), after working with biometrics experts in Africa Dave Crawshay-Hall and Charlie Laxton.
"It became clear to us that Africa was the next growth market in biometrics and has led us to the decision to establish our third global company presence in Johannesburg," says Fulcrum Biometrics CEO Ken Nosker. The new operation will be headed by ICT industry veteran Rob Griggs.
The new boss is quoted as saying, "While they have won several significant projects in Africa already, an established local office team with proven African experience and easy access to this huge market will propel Fulcrum to another level in sub-Saharan Africa".
ID4Africa: Reuse and recycle for sustainable digital ID
The next article in the coverage released by ID4Africa is by French defense and biometrics company, Thales, explaining how it cooperates with governments and local partners to extend the lifespan of Thales equipment, reducing cost and waste.
Citing projects in Burkina Faso, where a presidential election approaches, Jean Lindner, marketing manager for Africa, explains how the Burkinabe electoral commission chose to both refurbish existing kit and procure more. After buying a complete system in 2012 including 3,500 mobile kits, software and database, this time round the commission chose to refurbish 1,800 kits and procure an additional 3,000 with software and new servers at the central site.
As well as cost savings and job creation for local partners for integrating the new kits and refurbishing and recycling parts from older equipment, Lindner contrasts the scenario with that in Kenya where French rival Idemia has the contracts after the High Court overturned the call to ban the firm and the commission is instead submitting fresh order forms. Lindner believes long-lasting, dependable firms make better value partners for governments.
South Africa: Xpert Decision Systems launches web-based facial recognition
Xpert Decision Systems (XDS), South Africa's largest locally owned credit information bureau, has launched a web-based facial recognition tool for remote verification of clients, reports CIO (East Africa).
The company considers the coronavirus outbreak to be a major disruption to how people do business and is pushing more transactions online, prompting them to develop the new Digital Onboarding Verification Solution. It offers real-time verification via computer or mobile.