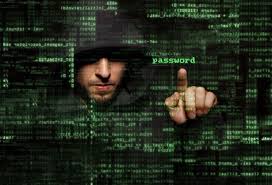 A survey conducted by the Kenya ICT action network indicates that it takes approximately 260 days to detect a cyber attack in a typical organization in Kenya while 91% of the cases go unreported denoting inability to anticipate and tackle cybersecurity threats.
The Head of the National Cyber Command Centre Colonel Evans Ombati warns of more cyberattacks as the adoption of ICT in Kenya deepens.
Ombati says that if proactive approaches and capacity building strategies are not urgently implemented more attacks are imminent.
Despite Kenya being an economic powerhouse and a tech hub in the East African region, the country remains susceptible to cybersecurity threats. According to cybersecurity firm Serianu, the cost of cybercrime has risen by 68.5% to Ksh 29.5 billion, with an increase in cases of malware and phishing.
Low level of cybersecurity awareness among the public, poor anticipation, detection, response and management of attacks has compounded the situation. "Kenya needs to up her game in cyber threat mitigation as well as deepen international cooperation to combat cross border crimes," says Ombati. Experts say online platforms offering financial services, commerce, travel and logistics present a growing cybersecurity risk.