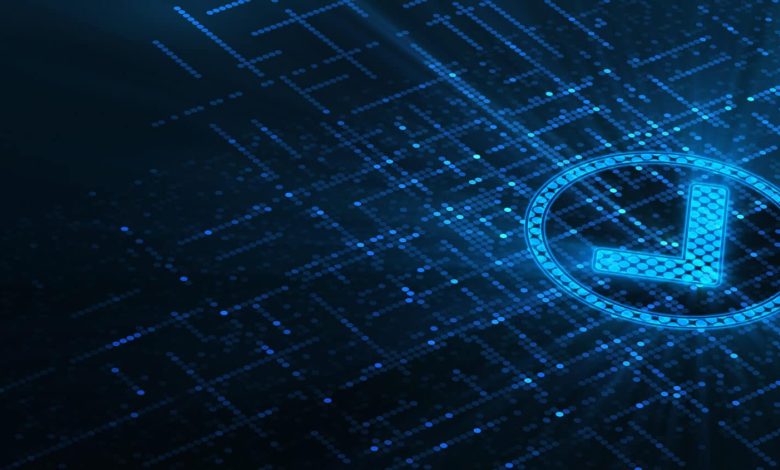 Work and life have shifted drastically over the past few years, and organizations have been forced to make extreme changes to their daily operations to remain afloat. Adjusting to the continuously changing "new normal" that impacts our work culture has caused it to transition from in-office to predominantly remote. With access control, innovative trends that aid in this new way of life are making the rounds.
These new products and features ensure stronger security, and remote capabilities and enable businesses to have better control over daily operations. The latest access control trends center around new technology and features that integrate security into our way of life and bring productivity to the workplace. These recent trends in access control enforce safety, allow for greater control, and transform security into a seamless experience for end-users and integrators.
The Cloud
One of the most prominent physical access trends has been the cloud. The majority of organizations today already have specific systems running in the cloud, and the transition from on-premise to off-premise or hybrid is beginning to impact businesses of every size. The cloud presents numerous benefits for organizations, from managing multiple locations in a central location to quicker responses and action to combat security incidents. Additionally, with a cloud-based or hybrid cloud system, organizations' can take advantage of centralizing data across sites in the cloud without needing to "rip and replace" all existing hardware.
Because of the cloud, system installers and integrators can now switch to a service-based business model that provides recurring subscription-based monthly revenue. Instead of just selling traditional hardware-based systems or service agreements, they can now offer full-service cloud solutions, including system health checks, cybersecurity functions, and other professional services.
This is only the start of this new business model. According to a recent analysis, the access control market was valued at $7.65 billion in 2020 and is expected to reach $11.7 billion by 2026. It's apparent that more companies are beginning to realize that cloud solutions can effectively solve new challenges by helping them scale their business and provide cost-effective solutions that mitigate risks.
Intrusion Detection
Intrusion detection is an influential driver in the access control market. With today's cutting-edge technologies, access control can set parameters for approved access and credentials when the systems are combined, making intrusion detection highly desired. Intrusion detection helps establish the baseline of standard activity by setting definitive rules and procedures and monitoring predicted traffic movement. Understanding these variables produces a much easier way to catch intruders or inappropriate access, ultimately amplifying the access control system.
Intrusion detection also assists in determining and executing access control across the institution. Periodically, intrusion detection may help find circumstances where authorized access is required outside what is permitted. Repeating intrusion alarms may be the initial indication that access control procedures must adjust. When intrusion detection and access control are integrated, they are synergistic. And businesses with robust systems use these two methods to support their infrastructure further. When both are executed and operated together, security teams can spot more complex attacks that might otherwise escape one or the other.
Mobile Credentials
As physical access control shifts to digital, mobile credentials will continue to replace traditional key cards and fobs at institutions like university campuses, resorts, hotels, etc. A mobile credential usually adds two-factor authentication and visual identity verification without requiring investment in another credential. It also streamlines security by creating a unified access control experience at people's fingertips. By integrating digital and physical identity, organizations can amplify security without compromising convenience. In other words, mobile is here to stay.
Mobile access control impacts those performing in office settings in a very tangible way. With how dependent everyone is on their devices; there's a slim chance an individual's mobile phone will be forgotten at home. Unlike a badge, utilizing mobile credentials signifies one less object that a student, team member or employee needs to carry each day. Smartphones also enable a considerably more straightforward process in appointing credentials. Generally, when developing credentials in an organizational setting, whether through keys, badges, or cards, each choice requires employees or students to be physically present to obtain their credentials. With mobile access control, this is not the case. Users don't need to be physically present or even in the same building to have credentials appointed.
Because smartphones have become so intertwined with daily life, most individuals notice if their phone is no longer within reach within just a few minutes. This fact is ideal for maintaining secure premises. Physical badges, keys or ID cards that remain in a bag or pocket all day without a second thought could take hours or even days for that person to learn that it's missing. This interval in time constructs an opportunity for somebody to enter a facility improperly. The system wouldn't identify those individuals who are not who they say they are when accessed. This can be disastrous in areas where extensive security is needed, such as hospitals or schools.
However, mobile access control presents different possibilities. When individuals notice that their smart device is missing, they can notify the correct individuals, and the credential can instantly be revoked to prevent a security occurrence. It's also crucial to mention that the mobile credential is not functional until the access control app is launched, meaning the digital badge will not be available for fraudulent use.
Mobile credentials are gradually evolving into the next revolution in access control. Whether an organization is looking to switch immediately or in the future, it's essential to monitor its security infrastructure now.
Integration after COVID-19
As organizations reopen and include diverse safety requirements, security solutions must incorporate the latest health and safety policies without any compromise. In general, for any integration to be effective, it's essential for access control solutions to be open platforms and highly adaptable to scale with the latest technologies.
Interoperability stays critical within this industry and provides the customer peace of mind to concentrate on best-of-breed solutions that can be easily integrated into their infrastructure. In 2022, flexible security techniques have revolutionized the manner in which we live and operate and will continue to demonstrate significant evolutions for the security industry in a post-pandemic world. Integrated security solutions hold an essential role in maintaining the safety of employees as they head back into the office and the ever-evolving transformations that will be occurring as communities adopt a new normal.
Physical and Cybersecurity Convergence
The benefits of convergence for businesses are extensive, but it begs the question. What does this look like for an organization? And how can it be best implemented? One answer to combating the growing threat of cybercrime is cloud adoption across major industries. The introduction of the cloud has created substantial changes in the security industry over the last few years. Solutions like cloud-based access control offer secure, instant control of your business and can also be wholly integrated with third-party systems to help alleviate and limit risks inside your organization.
Another solution to battling this growing threat and desire for convergence involves repurposing a helpful expert pool often already open to an enterprise organization: the IT department. Both integrators and IT experts are already well-versed in the ins and outs of a company's computers, grids, and software. They communicate the shared goal of safeguarding critical data and keeping strangers out.
Integrating physical security and cybersecurity procedures reduces duplicative efforts and raises productivity and overall organizational efficiency. Streamlined security functions lead to cross-training and overall knowledge increase, significantly boosting versatility. Risks and risk management are fully aligned under a holistic approach, and security operations transfer data and best practices while integrating and operating as a unified group. Ultimately, a single security strategy upholds common goals under one set of shared rules and plans to secure cyber-physical infrastructure.
Organizations must understand the significance of a proactive method.Involving IT and integrators early on when selecting physical security systems sets the organization up for success at being more proactive than reactive in its approach to keeping individuals and assets protected. More specifically, deploying a cloud-based solution that promotes security directors to remotely control their access and security systems can keep important events from being missed and security breaches from happening repeatedly.
Conclusion
As society continues to adapt to the new normal and security solutions like access control soar in usage, integrators and end-users need to be aware of the current trends and offerings available in the market. Solutions like cloud-based access control, flexible integration amongst products, mobile credentials, and the merging of cyber and physical security are all working together to strike a balance between safety and convenience. By utilizing these security options, organizations have greater and safer choices for their employees and assets and can rest assured knowing their security infrastructure will be able to scale with them.